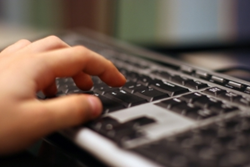 We provide a managed solution that returns on average 6% to 14% to U.S. and foreign investors, and we're helping to explain to how to spot cash flow properties for beginners
Seattle, WA (PRWEB) February 03, 2015
The expected profits by investors when buying a rental property can be one of the most difficult figures to calculate, according to the JWB company online. Men and women who plan on buying cheap houses for use as investments to increase returns can now benefit from a new explanation of this process at http://www.jwbrealestatecapital.com/guide-to-buying-affordable-rental-property.
The target group of people who are expected to review the new explanation of the cheap homes buying process at the JWB website is beginners in the housing industry. Because the valuation of real estate can be a challenge, the JWB company is now using its properties for sale as examples to showcase expected returns for investors.
"We provide a managed solution that returns on average 6% to 14% to U.S. and foreign investors, and we're helping to explain to how to spot cash flow properties for beginners," said one JWB Group rep.
The JWB company has been building its private inventory of rental properties since the year 2006. The industry-wide slowdown in 2008 in the housing market erased some of the opportunities that investors once had to purchase homes at a discount price. Through new initiatives in 2015, the JWB Group is now maximizing its investor returns using various company created platforms.
"Buying an affordable home is only the beginning for an investor, and we've branched out into provide managed solutions to reduce total operating expenses," said the rep.
With the 2015 tax season approaching, the JWB company is preparing new information that will be uploaded for investors who visit its website to explore. A like kind strategy that incorporates tax incentives is now posted for access at http://www.jwbrealestatecapital.com/what-is-a-1031-exchange.
About JWBRealEstateCapital.com
The JWBRealEstateCapital.com company supplies its investing programs on a national level to help beginner and more experienced investors to grow personal wealth. The company focuses on the profits in the rental market in the housing industry. The JWBRealEstateCapital.com company allows investing of IRA, Roth IRA, SEP IRA and 401K accounts into its rental properties that are positioned in the state of Florida.