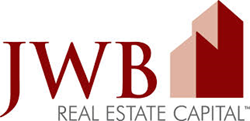 The tips for investing into properties that we provide are offered to help a person kick start an investing career in properties without spending a lot of money during the process
Jacksonville, Florida (PRWEB) October 28, 2013
The reductions that have been announced in the stock market by some financial sources are causing some investors to seek additional revenue streams in the housing industry. The JWB Real Estate Capital company is now listing its buying investment property tips for investors online at http://www.jwbrealestatecapital.com. These tips are part of a series of investor information included online.
The state of Florida is one area of the country that has been affected by the 2008 slowdown in the housing industry. Foreclosures, bankruptcies and other issues have caused some property owners to walk away from properties or go through the legal process of giving property back to lien holders.
The JWBRealEstateCapital.com company has designed its website to deliver investment solutions for men and women in and out of the state of Florida. This company is headquartered in the city of Jacksonville and owns hundreds of separate properties in the area that have tenants attached to active lease agreements.
"The tips for investing into properties that we provide are offered to help a person kickstart an investing career in properties without spending a lot of money during the process," a JWB Real Estate Capital company spokesman said.
The strategies for investing that are provided are centered around rental properties. Because Florida is a state with high tourism populations each year, the need for rental homes increases as more people visit the state. The JWBRealEstateCapital.com company has recently invested into the development of 41 new properties to help fulfill the current demand for homes.
"The Jacksonville Business Journal and other news sources recently broke the news of our new investing strategies and we've enhanced our property acquisition efforts to build long-term growth for our clients," the spokesman added.
The published tips for investing into real estate now published are in contrast to the existing information provided on the JWB website this year. A company blog now focuses on new information that is offered without charge to be used as an educational tool by new or experienced property investors in the state of Florida.
About JWB Real Estate Capital
The JWB Real Estate Capital company is one of the largest investment property companies in North America exclusively operating in the state of Florida to provide housing solutions to investors. This company buys, sells and rents property in and around the city of Jacksonville. The JWB Real Estate Capital company maintains a resource online dedicated to presenting all company property solutions for investors. Current pricing information for the entire company portfolio and instant access to company staff are two examples of features that are now included online.