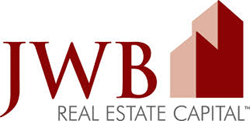 It is possible to use retirement money to invest in real estate to take advantage of tax benefits and grow a portfolio
San Jose, CA (PRWEB) January 09, 2014
New methods for investing in real estate are now helping some investors purchase investment property without using personal savings. The JWB Real Estate Capital company is now explaining the process of buying investment property with IRA online at http://jwbrealestatecapital.com.
This company has created a new blog post that outlines the entire process of investing with retirement accounts in the real estate industry. This post explores the tax benefits that could be available for investors as well as provides information about IRS restrictions when using retirement money prematurely.
Investing in a rental property with a retirement account is one of the benefits that retirement account holders have when seeking investments in 2014. The JWB company now provides an overview of many benefits online for new investors considering alternative uses of IRA, 401(k) and other types of accounts in the U.S.
"It is possible to use retirement money to invest in real estate to take advantage of tax benefits and grow a portfolio," said a source at the JWB Real Estate Capital company.
Aside from the new blog content area on the JWB website, additional investment advice is provided through audio and PDF guides. This information is included on the company website as an alternative source for learning how to purchase investment property using a combination of financial sources.
"Our company owns more than 300 investment properties and continues to purchase new homes each year to provide investment opportunities to men and women of any age," the source included.
The JWB Real Estate Capital company website is now updated each day with additional content related to investment strategies or advice for new investors. These solutions are part of the complete investment programs that are available for review online this year.
The company blog at http://jwbrealestatecapital.com/blog is now providing additional resources for investors to use online.
About JWB Real Estate Capital
The JWB Real Estate Capital company purchases a number of different homes inside the city of Jacksonville, Florida each year. These homes are renovated and supplied through the company programs for investment solutions. The JWB Real Estate Capital company has been recognized in national magazines, prominent publications and remains one of the fastest growing companies in the housing industry in 2014. The investment solutions this company has created can be viewed when using the online resources that are now available.