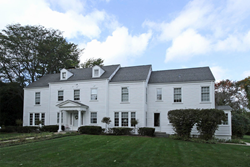 Our website is now active, and there are properties being added daily as we complete listing agreements with property owners
Miami, FL (PRWEB) June 28, 2015
Homes with a value of more than a million dollars are typically not listed in MLS databases across the United States. The Luxury Estate Finder company has now launched its new website at http://luxuryestatefinder.com to simplify buying luxury homes online for purchasers across the country.
The new portal launched is free of charge to use to explore the available homes in multiple states. The homes that are listed can be financed through the owner of the property to eliminate the credit issues that can happen if a buyer seeks bank financing. Homes are now listed in Illinois, New Hampshire and Las Vegas.
"Our website is now active, and there are properties being added daily as we complete listing agreements with property owners," one Luxury Estate Finder source said.
Both public and private buyer lists are now being built at the LEF website to provide options to executive home purchasers in North America. Buyers can receive access to the VIP buying list to become informed of properties for sale before these are listed on the website by signing up at http://luxuryestatefinder.com/request-your-invite.
"Our goal is to simplify and expedite the entire exploration and buying process for a single or married adults who buy luxurious real estate," said the source.
An additional way to receive current listings or more information about price details for every home for sale at the Luxury Estate Finder company is to call the toll-free number at 1-855-383-7785. Helpful professionals are available during business hours to supply all requested details.
About LuxuryEstateFinder.com
The LuxuryEstateFinder.com company provides buying opportunities for people who purchase high end properties in the real estate industry. The company lists the private homes of celebrities and other public figures. The LuxuryEstateFinder.com company has created a VIP buyer list that is now accessible by signing up on the company homepage for the remainder of the year.