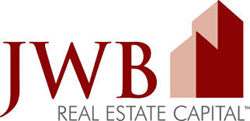 Men and women who invest in the housing market often have more expenses not related to the direct purchase of a property and our content published can help prepare beginner investors
San Jose, CA (PRWEB) January 21, 2015
With some prices rising in real estate markets in the U.S., the JWB Group is now providing information to investors who are making plans to buy properties this year. Buying rental homes at a discount is now one of the topics discussed in the new video posted for viewing at http://www.jwbrealestatecapital.com/best-rental-property-deals-in-2015.
There are strategies in use by some investors to purchase homes for less than the marketed value. The JWB company created a turnkey program in order to provide routes of purchase for beginner investors and is now showcasing some of the benefits of this program in the posted video. Ways to reduce the overall expenses through tax-free investing are also covered.
"Men and women who invest in the housing market often have more expenses not related to the direct purchase of a property and our content published can help prepare beginner investors," said one JWB Group rep.
Purchasing real estate at a discount price is one national approach used by the JWB company in recent years while building its network of rentals for clients. While homes can be purchased for less than the advertised price, not every investor who applies certain strategies will be successful at obtaining a lower than market purchase price.
"Buying properties that are already setup to earn income is one of the fastest approaches to earning money in the housing market and our programs offer long-term income building," said the rep.
The JWBRealEstateCapital.com website now includes more direct downloads to offer new solutions to investors across the U.S. this year. The revisions made to the company blog now include streaming videos, investor e-books and mobile accessible content that can be reviewed at http://www.jwbrealestatecapital.com/blog.
About JWB Real Estate Capital
The JWB Real Estate Capital company provides investment solutions in the U.S. to adults who plan to profit from the rental industry. The company offers no charge content on its website to help prepare investors before a property is purchased. The JWB Real Estate Capital company web portal now includes revised blog content, video streams and books that can be downloaded that present turnkey investment programs nationally.