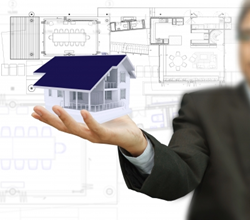 Our programs to help a person enter the real estate market are thorough and offer a fast-track method to buying and profiting from rental real estate
Jacksonville, FL (PRWEB) June 19, 2014
The real estate market is known for consistent income for investors in the U.S. and the rental industry is now contributing to higher gains annually. The http://www.jwbrealestatecapital.com company is now making buying rental property in Jacksonville, FL easier for investors who are seeking national investments.
The property programs that are now in place are setup as complete turnkey housing investments. This makes reviewing and buying homes easier from any U.S. location.
Because of the consistent rental returns in the city of Jacksonville, all available properties are located in different neighborhoods to maximize profits for investors. The buying solutions that are accessible include a complete training system for new investors to use.
"Our programs to help a person enter the real estate market are thorough and offer a fast-track method to buying and profiting from rental real estate," one JWB Real Estate Capital rep said.
The Jacksonville, FL market has emerged stronger since the 2008 housing market bubble. The city has retained its large population and is expected for more growth due to a stronger job market. Investors who are exploring housing income opportunities can now maximize monthly returns through the new housing services.
The JWB group homepage is now packed with useful details about all investing solutions and other content exclusive to the rental market. This content is now available to access online from any device connected to the Internet.
About JWBRealEstateCapital.com
The JWBRealEstateCapital.com company provides accessible investing services from its connected website online. The company services that are provided are designed to introduce first-time investing clients to the real estate industry. The JWBRealEstateCapital.com company has expanded its housing staff to include more support and training for investing clients through this year. The downloadable content that the company supplies to website visitors is accessible from the homepage.