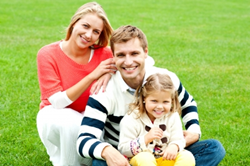 Our goal is to build income for our clients through our real estate holdings and we're now helping investors in 10 countries to purchase homes at a discount
Sacramento, CA (PRWEB) September 11, 2014
Men and women who invest in real estate now have the opportunity of buying rental property at a discount through the JWB company online. A new source of properties have been acquired and entered into the company network that is accessible at http://www.jwbrealestatecapital.com.
The discounted homes for sale are in the Florida market and are located in areas with substantial growth in the economy. The investment options that are now provided through the JWB company have helped more than 300 clients in the past several years to purchase homes with high cap rates.
"Our goal is to build income for our clients through our real estate holdings and we're now helping investors in 10 countries to purchase homes at a discount," one JWB source said.
Adults who are making a decision to buy a rental home this year can learn more about the JWB approach by downloading the investment guide on the company homepage. This guide includes audio and video content that can be useful to a person who is researching the Florida market for investment properties for sale.
"We've put together what could be the most informative guide for investors who are seriously considering an investment home purchase this year," said the source.
The JWB Real Estate Capital website is a growing resource for investors in the U.S. and in other countries to review homes for sale and to gain tips in the industry. Access to company specialists is now easier to obtain using the virtual access portal that is now located on every website page.
About JWBRealEstateCapital.com
The JWBRealEstateCapital.com company is supplying discount rental homes to its investors in order to help maximize annual cash flow. The company now helps to manage more than 300 homes that are being used to build profits for clients in the U.S. and in other countries. The JWBRealEstateCapital.com company is based in Jacksonville, FL and has just completed an expansion into a new headquarters this year.