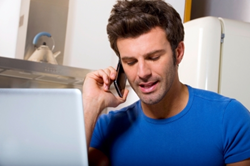 There are several different methods to own a rental home without using direct cash, and we're now explaining these methods to interested investors
Jacksonville, FL (PRWEB) January 25, 2015
Investors in the U.S. can often use different strategies when buying available homes in the housing industry to earn cash flow. The JWB company is now providing 2015 solutions to adults that teach about buying rental property with no money down at http://www.jwbrealestatecapital.com/tax-free-fl-real-estate-investments.
This New Year approach is meant to provide more industry information to beginner investors who might be short on the down payment needed to purchase homes used as rentals. The no money down method of purchasing real estate explained in the new content is expected to provide new ways to invest for adults this year.
"There are several different methods to own a rental home without using direct cash, and we're now explaining these methods to interested investors," said one JWB company rep.
Paying for a rental home can be complicated for some adults who have a less than stellar credit rating. Some banks or lenders have increased restrictions on lending to low credit borrowers. The content now delivered by the JWB company on its website is meant to showcase different paths to owning rentals as an investor.
"We give away our guides at no cost to deliver quality information to adults who are considering the purchase of a cash flowing investment home," said the rep.
The JWB Group continues to maintain its web portal to supply sharable content across different devices this year. The company has made improvements to its account management team and now provides daily support by phone at (904) 677-6777 across the USA.
About JWB Real Estate Capital
The JWB Real Estate Capital company has created a low risk investment strategy for adults who plan to buy rental homes in the U.S. market. The company works closely with non recourse loan lenders and other professionals to provide alternatives to investing clients. The JWB Real Estate Capital company gives away free information on its homepage that is related to learning the investment industry to help property investors achieve success.