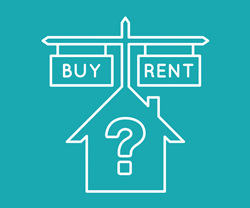 Homeownership is the lowest it's been since 1995
Las Vegas, NV (PRWEB) April 24, 2015
Las Vegas real estate website and blog Las Vegas Homes By Leslie reported an increase in rental prices of 5% during the last six months of 2014. If rental prices continue to increase at the current pace, rent will have increased 10%.
"Homeownership is the lowest it's been since 1995. That means there are more renters out there, which increases demand, which results in rental price increases. It's simple supply and demand. Increased demand means prices go up. That's a major concern for renters because they are getting priced out of units they could once afford," said Las Vegas Realtor Leslie Hoke.
"A 10% increase far outpaces wage increases, which are typically 3% at best. And many people working in Las Vegas see no wage increase at all," said Hoke, who recently posted a blog about rental increases on her Las Vegas real estate website.
"It's always been said that renting is cheaper than buying a home in Las Vegas. That narrative is shifting. For many, it is now cheaper to own a home compared to renting. With interest rates at less than 4% and home and condo prices in Las Vegas low, it's making sense for people to buy now and stop worrying about rising rent prices," Hoke said.
To learn more about the latest Las Vegas real estate market data and to view Las Vegas real estate listings, visit http://www.lasvegashomesbyleslie.com/blog/buying-vs-renting-homes-in-las-vegas.html
About Leslie Hoke
Leslie Hoke is an award-winning Las Vegas Realtor with RE/MAX Premier Realty Group. Leslie has been selling homes in the Las Vegas area for well over a decade after a successful business career with Disney Corporation. Leslie owns and operates the popular Las Vegas real estate website and blog Las Vegas Homes By Leslie.
Ms. Hoke earned RE/MAX's award for 'Top Las Vegas Realtor" in 2011, 2012, 2013 and 2014 due to her results-oriented approach to helping her clients meet their real estate needs. Ms. Hoke is a member of the Greater Las Vegas Association of Realtors and National Realtor Association. She is a certified short sale specialist, and has expertise in the areas of buying and selling condominiums and new construction. Leslie is known for her client customer service, savvy marketing strategies, and track record of success. As a long-time Las Vegas resident, Ms. Hoke brings a wealth of knowledge about the Las Vegas real estate market.
Contact Info:
Name: Leslie Hoke
Organization: Las Vegas Homes By Leslie
Address: 8010 W. Sahara Ave #150 Las Vegas, NV 89117
Phone: (702) 321-1763