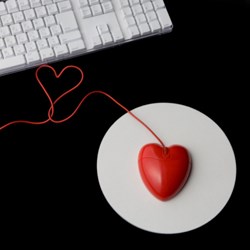 When a high-quality selection is made, shoppers can rest assured that their gift will stand out as a constant reminder of affection for quite some time to come.
New York, NY (PRWEB) February 12, 2014
Everyone knows chocolates might make a passable Valentine's Day gift on a couple's first holiday together. After that, however, shoppers who really want to impress their significant other know it's time to up the stakes and find a gift that lasts longer than it takes to get to the end of a heart-shaped sampler. At ZenithMart, computers and laptops have been flying off the shelf as Valentine's Day gifts this year.
Picking the Right Computers and Laptops
Computers and laptops have been highly sought after this Valentine's Day for a few very compelling reasons. Tochukwu Mbiamnozie, the founder of ZenithMart, explains, "Computers and laptops fall into a class of gifts that go well beyond candy and cards for saying what's in the heart," he said. "When a high-quality selection is made, shoppers can rest assured that their gift will stand out as a constant reminder of affection for quite some time to come."
Picking a quality desktop or portable computer, however, can be quite a trick for those who aren't tech savvy. Mbiamnozie offers these tips for making a great laptop purchase:

Do your research – While consumers are in good shape when they select trusted brand names like Dell, Hewlett-Packard and Mac, there's more to purchasing a laptop or computer than selecting the manufacturer. "Pay attention to your significant other's needs," he said. "Does she love to process videos or does he have a penchant for online games? If so, higher end machines with greater processing speed, RAM, video cards and storage space are better. If a machine will only be used for word processing, emails and surfing the net, a lower-capacity model would suit just fine."
Consider usage needs – Does your Valentine prefer desktop designs? Perhaps he/she likes taking work on the road with them? Will they be flying with their laptop often? Mbiamnozie recommends considering these points before deciding between different sizes, makes and models of computers and laptops, as well.
Shop around – Once a few details are decided, consumers owe it to themselves to shop around for the best possible value on their purchases. Reputable retailers will offer competitive pricing, easy online shopping experiences and satisfaction guarantees. "When you make a well-researched purchase from an online retailer that puts you first, you can count on walking away happy," Mbiamnozie said.
For additional tips and tricks on the best way to make large, lifetime purchases on anything from jewelry and fashion to electronics and digital cameras, please visit the ZentihMart blog. The blog contains inside information for their customers regarding the biggest things to consider when shopping for important items. ZenithMart has always been ahead of the game with their customer service, and are currently offering any product up to $350 from their site for the customer who refers the most Facebook or Twitter followers during the month of February. For more information or to enter the contest, please visit the ZenithMart Facebook page.
Shoppers looking for incredible deals on brand name computers and laptops are invited to check out the electronics selection at ZenithMart's website. The online retailer offers consumers a hassle-free shopping experience, great pricing and customer-first service on a wide variety of products for the home, office, yard and vehicle.
Zenith-Mart Inc. - America's No.1 Online Retailer of home and automotive electronics, computers and laptops, office machines and laser printers, jewelry, men's and women's shoes, vacuums, digital cameras, personal care, beauty products, tools and automotive parts & more online.
Founded in April 2012, ZenithMart is a different kind of online retailer specializing in computers and laptops, general merchandise items, jewelry and more. Launched in 2012, the New York-based company is out to take the Internet by storm by offering consumers something that is all too often lacking these days – service. The company sets itself apart by delivering a wide selection of products, high-end customer security, competitive pricing and exceptional service. For more information, please visit http://www.zenithmart.us.