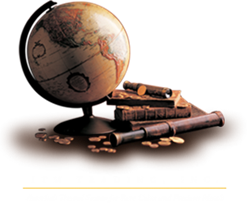 Each day, more consumers are educated about the advantages to purchasing physical gold and silver
Phoenix Arizona (PRWEB) October 13, 2014
ITM Trading announced today the launch of its new online store, allowing consumers the ability to purchase an extensive range of gold and silver products online. The online store provides an intuitive user experience for fast and easy purchases, access to experienced precious metals experts for advice, and free shipping and insurance with every purchase. Consumers can also view real time gold and silver market prices and access their precious metals portfolio through the store for a simplified investing and purchasing experience.
"Since our company launched nearly 20 years ago, our focus has always been taking care of our customers, and our new online store was built with that priority in mind," said Eric Griffin, COO at ITM Trading. "Our customers are the most important people in our company. We have created an online shopping experience that is truly second to none, with the superior customer service and integrity that our company is known for."
Through the new online store, consumers are able to purchase physical gold and silver, including a multitude of coins, bars, bullion, and pre-1933 coins. ITM Trading offers personal consultations in the precious metals market, as well as a free gold information kit and a wealth of other resources and information for those curious about investing in precious metals. The company has established a strong reputation amongst consumers, earning an "A+" Rating from the Better Business Bureau.
"Each day, more consumers are educated about the advantages to purchasing physical gold and silver," Mr. Griffin continued. "Physical precious metals are not tied to any corporation, bank, or government in terms of value redemption, and do not come with annual taxes or management fees like most other investments. People buy physical gold and silver as a hedge against inflation and other economic uncertainties. Plus, our products carry a lot of historical and symbolic value, perfect for passing from generation to generation. Some coins cost less than the price of two movie tickets, so this truly is a market for anyone to invest in to build and protect wealth. We are thrilled to provide a service-oriented platform to do just that."
About ITM Trading
ITM Trading, Inc. is the physical precious metals market leader. Founded in 1995, ITM Trading has established an unsurpassed track record of successfully delivering products to its customers. The company handles most forms of gold and silver, as well as rare coins, and provides a two-way buy-sell market. ITM Trading enjoys preferential access to the highest quality rare coins at the most competitive prices. In-house professional numismatists constantly scan the market and examine market conditions to help its clients to obtain the right products. All of the U.S. rare coins that ITM Trading sells have been certified and graded by either PCGS (Professional Coin Grading Service) or NGC (Numismatic Guaranty Corporation), the two foremost coin grading firms. ITM Trading also carefully examines each product prior to selling to its customers.
Integrity, reputation, and superior customer service are the foundations for the company's longevity and success.
For more information about buying gold and silver online,
visit Store.ITMTrading.com or call 1-888-696-4653.
####