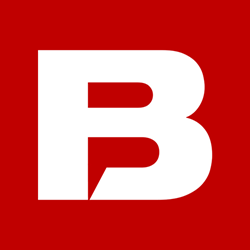 We want to publish perfectly-crafted, award-winning articles that deserve to be read
Dallas, Texas (PRWEB) February 12, 2015
Buzzist.com has officially launched its new website — a digital magazine that publishes social content including lists, infographics, news, polls, opinions, quizzes, and videos. Brainchild of serial entrepreneur Jason Bacchetta, Buzzist is taking a "quality over quantity" approach in a niche that is otherwise defined by indistinguishable websites.
"Our goal is simple," said Bacchetta. "We want to publish perfectly-crafted, award-winning articles that deserve to be read. Every piece of online content that has our name attached to it will be worth your time."
In this age of Facebook shares, an increasing number of publishers are moving towards the user-generated content model, allowing anyone — and everyone — to participate as contributors. The result is a never-ending stream of articles that have been scraped and rehashed time and time again.
The editors of Buzzist believe that crowd-sourced content is coming to an end, however. They claim that the internet has entered a new phase in which sites like Facebook and Google are looking to eliminate clickbait and articles lacking in substance. Accordingly, Buzzist has a policy of hiring only proven writers who have shown that they're capable of providing real value to the site's readers.
"I think we're all tired of seeing videos or articles in our timeline that are being pushed as fresh content, even though it's something we first viewed years ago. The same old news, just a different website and a revised headline. Personally, I'm ready for something fresh with a different angle, and Buzzist provides that," said Kirsten Clayton, a new Buzzist subscriber.
As Buzzist continues to expand its content over the next few months, they're hoping to attract millions of users through social media and search engine traffic. Meanwhile, they're also exploring potential funding options that would help fuel their growth exponentially — allowing them to focus on brand building, while a team of highly-qualified writers, designers, and developers produce premium content.