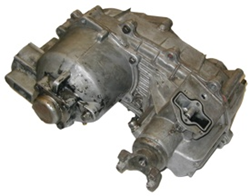 Our Borg Warner inventory includes used units and not rebuilt versions that can be found through local body shops or parts resellers
Miami, FL (PRWEB) October 27, 2015
Older components for CJ7 and Wagoneer Jeep SUVs will be simpler to find online this year due to the expanded Auto Pros company inventory now accessible to American consumers. The company is promoting its acquired inventory of BW 1339 transfer cases in used condition for 1974 to 1979 Jeeps at http://autoprosusa.com/bw-1339-assembly-used.
The Quadratrac technology that was available pre-1980 for 4x4 vehicles is supported with the preowned inventory at the APUSA website. The complete 1305 and 1339 assemblies are included in the sport utility vehicle parts inventory to allow for faster research by components purchasers of AMC and Chrysler-Jeep products.
"Our Borg Warner inventory includes used units and not rebuilt versions that can be found through local body shops or parts resellers," said one source from the Auto Pros USA company.
The used transfer cases now for sale in the BW inventory online will be shipped out to the public with a coverage plan to protect many of the original components installed. The policies available are supported by the interchange network of salvage companies that are providing the parts fulfillment services through the Auto Pros website.
"All chains, couplers, gaskets, springs, shifters and other parts that are part of the used BW 1339 t-case inventory we are providing will be part of the warranty plans available," the source added.
The Jeep parts expansion that is now in effect for 2015 is designed to provide more components buying opportunities to SUV owners, mechanics and parts stores nationally. Aside from the BW 4x4 units in stock, consumers can also research the Dana 300 transfer case assemblies at http://autoprosusa.com/dana-300-transfer-case.
About AutoProsUSA.com
The AutoProsUSA.com company provides preowned vehicle parts and other accessories to consumers through its linked database on the Internet. The most successful second hand components suppliers submit inventory for exploration in the company system. The AutoProsUSA.com company includes new inventory weekly in the refined system to help adults locate parts pricing.