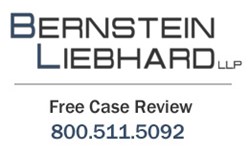 We have heard from a number of patients who are concerned about the potential link between Byetta and pancreatic cancer.
New York, NY (PRWEB) September 30, 2013
Dozens of Byetta lawsuit (http://www.byettalawsuit2013.com/) claims filed on behalf of plaintiffs who allegedly developed pancreatic cancer due to their use of the Type 2 diabetes drug have begun to move forward in a multidistrict litigation recently established in U.S. District Court, Southern District of California. According to an Order dated September 11, 2013, the litigation's initial conference has been scheduled for October 17, 2013. In addition to Byetta pancreatic cancer lawsuits, the litigation also includes similar claims involving other incretin mimetic drugs, such as Januvia and Victoza. (In Re: Incretins Products Liability, Sales and Marketing Litigation, MDL 2452)
"We have heard from a number of patients who are concerned about the potential link between Byetta and pancreatic cancer, and who worry that that their use of the medication resulted in the development of the disease. We are pleased to see these claims moving forward," says Bernstein Liebhard LLP, a nationwide law firm representing victims of defective drugs and medical devices. The Firm is offering free Byetta lawsuit evaluations to patients who developed pancreatic cancer, as well as pancreatitis and thyroid cancer, allegedly due to their use of the medication.
Byetta and Pancreatic Cancer
Byetta belongs to a class of Type 2 diabetes drugs known as incretin mimetics, which regulate insulin production in the pancreas by mimicking the action of incretin, a hormone produced in the intestinal tract. In 2008, the U.S. Food & Drug Administration (FDA) notified the public that Byetta had been associated with the development of pancreatitis, a known risk factor for pancreatic cancer.* Concerns about a potential for Byetta pancreatic cancer were reignited in March 14, 2013, when the FDA announced it was investigating findings from an unpublished study that suggested drugs like Byetta could be associated with pre-cancerous cellular changes in the pancreas called pancreatic duct metaplasia. So far, the FDA has not been able to confirm that Byetta and other incretin mimetics increase risks for this disease, but its review is ongoing.
A month after the FDA issued its most recent Byetta pancreatic cancer warning, the Institute for Safe Medicine Practices reported that drugs in the incretin mimetics were 25 times more likely to be associated with reports of pancreatic cancer compared to other diabetes medications. ** Most recently, a report published June 10th in the British Medical Journal revealed previously unpublished data that indicated the manufacturers of incretin mimetics may have downplayed the drugs' potential to harm the pancreas.***
The multidistrict litigation now underway in California federal court for Byetta lawsuits and other incretin mimetic claims was established on August 26, 2013 by the U.S. Judicial Panel on Multidistrict Litigation. Court documents indicate that at least 60 lawsuits are now pending in the litigation, the majority of which involve allegations over Byetta and pancreatic cancer. Any additional product liability lawsuits involving Byetta and other incretin mimetics will be transferred to the federal multidistrict litigation for pretrial proceedings.
Alleged victims of Byetta and pancreatic cancer, pancreatitis or thyroid cancer may be entitled to compensation for medical bills and other damages. Click Here to contact a Byetta lawyer at Bernstein Liebhard LLP today. For a free Byetta lawsuit review, please call 800-511-5092.
*fda.gov/Drugs/DrugSafety/PostmarketDrugSafetyInformationforPatientsandProviders/ucm124713.htm, FDA, August 18, 2008
**ismp.org/QuarterWatch/pdfs/2012Q3.pdf, ISMP, April 2013
***bmj.com/open-data/incretin#alternate; BMJ, June 10, 2013
About Bernstein Liebhard LLP
Bernstein Liebhard LLP is a New York-based law firm exclusively representing injured persons in complex individual and class action lawsuits nationwide since 1993, including those who have been harmed by dangerous drugs, defective medical devices and consumer products. The firm has been named by The National Law Journal to the "Plaintiffs' Hot List," recognizing the top plaintiffs' firms in the country, for the past 10 consecutive years.
Bernstein Liebhard LLP
10 East 40th Street
New York, New York 10016
800-511-5092
ATTORNEY ADVERTISING. © 2013 Bernstein Liebhard LLP. The law firm responsible for this advertisement is Bernstein Liebhard LLP, 10 East 40th Street, New York, New York 10016, (212) 779-1414. Prior results do not guarantee or predict a similar outcome with respect to any future matter.
Contact Information:
Felecia L. Stern, Esq.
Bernstein Liebhard LLP
info (at) consumerinjurylawyers (dot) com
http://www.byettalawsuit2013.com/