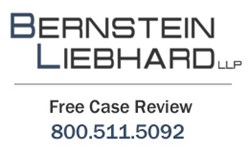 The litigation involving Byetta and thyroid cancer has the potential to be large, which suggests that consolidation of the claims might be warranted.
New York, New York (PRWEB) January 29, 2014
As Byetta lawsuits (http://www.byettalawsuit.com ) continue to mounts in courts around the country, Bernstein Liebhard LLP notes that plaintiffs in federally-filed lawsuits involving allegations that use of the drug caused thyroid cancer have filed a petition seeking the consolidation of their claims in a multidistrict litigation in a single federal jurisdiction. That petitions, which was filed with the U.S. Judicial Panel on Multidistrict Litigation (JPML) on January 28th, points out there are currently 36 lawsuits pending in three federal districts that allege a connection between Byetta and thyroid cancer, and plaintiffs assert that hundreds of additional filings are likely. The petition asks that that these and all future federal Byetta lawsuits involving thyroid cancer be transferred to U.S. District Court Judge Anthony J. Battaglia in the Southern District of California, as he is already presiding over a consolidated proceeding for product liability claims that allege diabetes drugs like Byetta caused pancreatic cancer. (In re Byetta Thyroid Cancer Products Liability Litigation, Pending No. 8 (JPML))*
"We have heard from numerous Byetta patients who have allegedly developed thyroid cancer, as well as pancreatic cancer and pancreatitis, due to their use of this diabetes medication. The litigation involving Byetta and thyroid cancer has the potential to be large, which suggests that consolidation of the claims might be warranted," says Bernstein Liebhard LLP, a nationwide law firm representing victims of defective drugs and medical devices. The Firm is currently offering free Byetta lawsuit evaluations to patients who may have been harmed by this drug.
Byetta Lawsuits
According to court documents, more than 260 lawsuits have been filed in a multidistrict litigation already underway in the Southern District of California that allege a connection between drugs like Byetta and pancreatic cancer. The litigation involving these medications, known as incretin mimetics, got underway after the U.S. Food & Drug Administration (FDA) announced last March that it was investigating the safety of this class of drugs after a small study indicated they might cause precancerous changes to the cells of the pancreas. (In Re: Incretins Products Liability, Sales and Marketing Litigation, MDL 2452)
The following month, the Institute for Safe Medicine Practices published an analysis which found that Byetta had been implicated in 63 reports of pancreatitis, 71 cases of pancreatic cancer, and 14 incidents of thyroid cancer reported to the FDA during a single year. The same analysis also found that the incretin mimetics class, which also includes medications sold under the brand names Januvia, Victoza and others, was more likely to be named in pancreatic cancer reports than any other category of diabetes medications.**
Patients who were treated with Byetta or another incretin mimetic may be entitled to compensation if they went on to develop thyroid cancer, pancreatic cancer or pancreatitis. To learn more about the litigation involving this class of diabetes drugs, please visit Bernstein Liebhard LLP's website. For a free legal review, please call 800-511-5092.
*dockets.justia.com/docket/multi-district/jpml/PENDING-8/875787, Justia, January 28, 2014
**ismp.org/quarterwatch/pdfs/2012Q3.pdf, ISMP, April 2013
About Bernstein Liebhard LLP
Bernstein Liebhard LLP is a New York-based law firm exclusively representing injured persons in complex individual and class action lawsuits nationwide since 1993, including those who have been harmed by dangerous drugs, defective medical devices and consumer products. The firm has been named by The National Law Journal to the "Plaintiffs' Hot List," recognizing the top plaintiffs' firms in the country, for the past 11 consecutive years.
Bernstein Liebhard LLP
10 East 40th Street
New York, New York 10016
800-511-5092
ATTORNEY ADVERTISING. © 2014 Bernstein Liebhard LLP. The law firm responsible for this advertisement is Bernstein Liebhard LLP, 10 East 40th Street, New York, New York 10016, 800-511-5092. Prior results do not guarantee or predict a similar outcome with respect to any future matter.
Contact Information:
Felecia L. Stern, Esq.
Bernstein Liebhard LLP
info (at) consumerinjurylawyers (dot) com
http://www.byettalawsuit.com
https://plus.google.com/115936073311125306742?rel=author