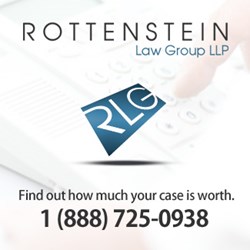 (PRWEB) August 25, 2013
The Byetta lawyers at Rottenstein Law Group LLP report that a federal judicial panel is still considering the consolidation of Byetta lawsuits, according to court documents. The Judicial Panel on Multidistrict Litigation was set to begin discussions on July 25 to investigate a consolidation of proceedings for pretrial efficiency.
Byetta, manufactured by Bristol-Myers Squibb subsidiary Amylin Pharmaceuticals, is designed to treat type-2 diabetes. The plaintiffs in the cases for the drugs all have common cause for suit, alleging that they suffered the same potentially dangerous side effects, such as pancreatitis and thyroid cancer, according to court documents in In RE: Incretin Mimetics Products Liability Litigation (MDL-2452; U.S. Judicial Panel on Multidistrict Litigation).
A March 2013 announcement* by the U.S. Food and Drug Administration mentioned findings similar to the allegations of the plaintiffs: That the drug caused inflammation of the pancreas and pre-cancerous changes to the cells of the pancreas. Byetta was also found to potentially increase the risk of thyroid cancer, according to the FDA.**
The Rottenstein Law Group LLP encourages those who believe they have suffered from the alleged adverse side effects of Byetta to download a free brochure that features information about the drug's side effects and lawsuits.
*http://www.fda.gov/Drugs/DrugSafety/ucm343187.htm
**http://www.fda.gov/Drugs/DrugSafety/PostmarketDrugSafetyInformationforPatientsandProviders/DrugSafetyInformationforHeathcareProfessionals/ucm190406.htm
About THE ROTTENSTEIN LAW GROUP LLP
The Rottenstein Law Group LLP is a New York-based firm that represents clients nationwide in mass tort actions. The firm was founded by Rochelle Rottenstein, who has more than two decades of experience as a lawyer, to represent clients hurt by defective medical devices and medications. (Attorney advertising. Prior results do not guarantee a similar outcome.)
Contact:
The Rottenstein Law Group LLP
Rochelle Rottenstein, Esq.
321 W. 44th Street
# 804
New York NY 10036
(212) 933-9500 (office phone)
(212) 933-9980 (facsimile)
rochelle (at) rotlaw (dot) com
###