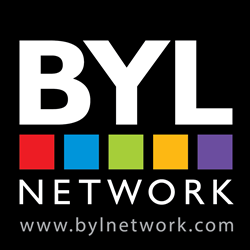 "With more than 1,000,000 videos a day being uploaded, this revolutionary broadcast management system was built to offer business owners, content creators and consumers a unique way to connect and communicate all in one place". CEO-Jordan Aloof
BOCA RATON, FL (PRWEB) January 05, 2015
With over 1 million videos a day being uploaded to YouTube and Vimeo, former television executives decided to launch an online broadcast management system which offers video content creators a new distribution platform. This broadcast management system offers users "Live" and "On-Demand" programming across 6 channels for and about; Women, Men, Money, Home & Travel and Sports & Entertainment; all in one place at no cost to the user.
The Network has already contracted a series of well-known hosts, including Dr. Jane Greer from Shrink Wrap, James Currie from National Geographic, Sandra Edwards from Beyond The Beach, Lori Wilk of Successipes and many more. Each commentator hosts a weekly series on one of BYL Network's channels.
The Network was formed and founded by Jordan Aloof and Danielle Silverman. Mr. Aloof believes the future of the television is online. "With more than 1,000,000 videos a day being uploaded, this revolutionary broadcast management system was built to offer business owners, content creators and consumers a unique way to connect and communicate in one streamlined fashion," said Mr. Jordan Aloof.
The BYL Network channels and new programming is updated every Monday morning at 8:00AM/EST with original and syndicated programming from experts, celebrities and everyday consumers from around the world. "We live in an ever-changing world of content overload and consumers want programming that is on-demand, personalized, free of charge and available on an array of multiply devices. BYL's technology reflects this change," said Mrs. Silverman, who has developed more than 150 network television programs for ESPN, the Food Network, Lifetime Television, CNBC, CBS, NBC and Fox.
About BYL Network, Inc.
BYL Network, Inc. (Better Your Life) is a multi-channel broadcast network on a mission to educate, entertain, and better the lives of consumers throughout the world. BYL Network, Inc. features 24-hour live broadcast stream of 30-minute weekly programs across six channels about and for: Women, Men, Money, Home & Travel, Sports & Entertainment, and Late Night.
Our second season of new programs begin January 5, 2015. For more information please visit http://www.bylnetwork.com or call 561-487-3690.
# # #