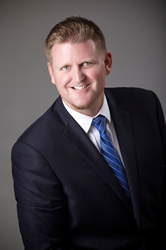 Without Byron Husted's expertise and commitment to my case I would have given up before reaching a positive settlement
San Diego, California (PRWEB) November 19, 2015
According to court records, Monte Martens lost more than his mother when she passed away in 2006 after a heroic battle against cancer. Martens asserted that prior to her death, Martens' stepfather had promised Martens' mother that if she would give him her separate property, totaling over $1,000,000, that Stepfather would make sure Martens received his inheritance after Stepfather passed.
Martens explains in the pleadings that shortly before Stepfather's death, Stepfather amended his estate plan and completely disinherited Martens from assets Stepfather acquired from Martens' mother. Martens learned about the amendment after Stepfather's death, and, rather than move on, retained Trust and Probate litigator Byron Husted to evaluate his rights and possible claims against Stepfather's estate and Trust.
*Byron Husted filed claims against Stepfather's estate in San Diego, Martens v. Estate of Lawrence Graham Timms, Case No. 37-2014-00034218-CU-MC-CTL, to preserve Martens' rights to his mother's estate. Byron Husted then filed multiple claims against the successor trustee of Stepfather's trust to preserve Martens' rights to the assets being held in Stepfather's trust, which Martens alleged in the pleadings Stepfather had promised to Martens. "This was a complicated case that required multiple actions to preserve my client's rights and claims to his mother's estate," says Husted. After hard fought litigation, the parties agreed to mediation and came to an equitable settlement.
"Without Byron Husted's expertise and commitment to my case I would have given up before reaching a positive settlement," said Martens. Since the close of Martens' case, Martens has been able to move on knowing he did everything required in order to protect the final wishes of his mother.
Byron Husted specializes in Trust and Probate litigation, Financial Elder Abuse and Personal Injury cases throughout southern California, with Morris Law Firm, APC. Morris Law Firm, APC represents clients in San Diego, Los Angeles, Riverside, San Bernardino, Temecula and Orange Counties. In 2015, Byron Husted alone has obtained over $5 million for his clients at the Estate Planning and Litigation section with Morris Law Firm, APC.