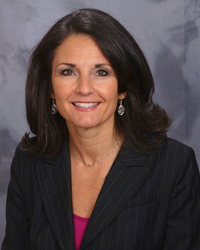 When you prove yourself to be an ally and problem solver (not a salesperson), you will be welcomed back for your continued contributions.
Fairfield, CT (PRWEB) April 29, 2014
Congratulations on earning a meeting to present to a member of the C-Suite. What should be your number one goal? Be valuable enough that they want you back. In order to score recurring visits there you need to bring your "A" game, repeatedly. Meetings with CEOs and other members of the senior team merit extra levels of preparation. Denise Graziano, President of Graziano Associates offers five tips to help build a relationship with the C-Suites in your business.
1. Bring relevant ideas. This is not a time to make a broad presentation. Be innovative and specific. Do your homework about the company and then take it a step further with current events: earnings, events, projections, new developments and any challenges. With that information, make insightful recommendations that will help solve a problem or challenge for the company.
2. Have a conversation, don't present. Armed with your client research and your own industry knowledge and insights, begin a conversation about how you can help.
3. Be succinct and clear in your message. C-level executives have tight schedules and deserve to have their time respected. Being clear and targeted takes more preparation. Do it.
According to Inc Magazine, in a survey of Inc 500 CEOs, they spend 2 hours a day in meetings, in a schedule also loaded with 5 hours of discussions with employees and clients. Do not waste their limited time.
4. Pre-address objections. As with any meeting, there can be questions and objections. Be ready for that with answers, information and solutions so that your meeting is fruitful.
5. Be confident and relatable. If you earned the meeting, you belong there. Be confident in your own ability. Make yourself relatable to the client. Regardless of our positions in life, we should be able to find commonalities as people. Small personal details (about hobbies, kids, families, geography, et al) can give you an edge that makes you memorable and relatable.
According to Yahoo Finance and a Harvard report "What do CEOs Do," CEOs spend far less time meeting with outsiders than with insiders. Outsiders then must be worth the time to put them in a CEO's schedule.
I cannot stress enough that you need to know your client's business. Especially in the C-Suite, you must prove your value to them. View these conversations as first steps to a long term relationship. When you prove yourself to be an ally and problem solver (not a salesperson), you will be welcomed back for your continued contributions. This is not a one time exercise; it must be repeated with every time. With every meeting in the C-Suite comes a deeper understanding of how you can bring value and build a relationship, where you are welcome to return.
A strategic thinker and leader with over 27 years of business experience, Denise Graziano is President of Graziano Associates and author of the forthcoming book Once A Client, Always a Client™, and creator of Client Relationship Mastery™, the formula designed to help sales professionals retain clients in today's competitive business landscape. To have Denise Graziano speak to your corporation or sales team, contact her at 203-254-0195. Please visit http://www.grazianoassoc.com for more information.
Graziano Associates is a marketing and promotions firm which helps clients to get the best results from their sales, client retention, employee motivation, event presence, and trade show performance. Founded in 1992, Graziano Associates is based in Fairfield, CT.