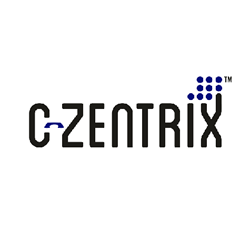 MSMEs are an important industry enabler and has the potential to become a considerable GDP contributor to the nation. C-Zentrix will facilitate MSMEs with easier and effective contact center management, said Saket Setu, CEO, C-Zentrix
Gurgaon (PRWEB UK) 11 May 2016
C-Zentrix, global leader in software products for contact center and enterprise level applications for voice and data announces its participation at the #ITForParivaran – Stakeholders Summit 2016 convened by AIM-IT. In view of the largely digital, Ministry of Shipping, Road Transport and Highways (MoSRTH) are leveraging information technology to improve efficiency and harness growth. Graced by Shri Nitin Gadkari, Hon'ble Minister of Shipping, Road Transport and Highways, Government of India, #ITForParivaran is being hosted on May 6th, 2016 in New Delhi.
Speaking on the occasion, Saket Setu, CEO, C-Zentrix commented, "MSMEs are an important industry enabler and has the potential to become a considerable GDP contributor to the nation. Central government's important initiatives like 'Make in India', 'Digital India' and 'Smart Cities' have tremendous opportunities for the MSMEs in the IT sector. It goes without saying that MSMEs need a strong platform to voice their challenges and support to be as competitive as large and multi-national enterprises. We see a great role of C-Zentrix in facilitating MSME's with easier and effective contact center management, and help connect and establish a great customer experience (CX)."
Coinciding with #ITForParivaran, C-Zentrix aims to set-up a unique MSME information desk to particularly address opportunity areas for IT MSMEs in the Indian & Global Markets from the perspective of sharing unique options of customizations, flexibility, scalability. To motivate Indian IT MSMEs to realize their true potential, C-Zentrix aims to extend a definitive value-add giving cutting-edge solutions to the MSME's of India.
Road network in India, in all its vastness provides last mile connectivity to the masses and also proves to be a lifeline for the country.
About #ITForParivaran –
'#ITForParivahan' is a nationwide online campaign jointly initiated by IT stalwart Mr. Vinit Goenka and Dr. Mohandas Pai to crowdsource ideas from various stakeholders for effective governance in transportation sector. Both are Members (IT) Taskforce in Ministries of Shipping, Road Transport and Highways.
With an aim to make governance effective through public participation, the campaign invited suggestions from various stakeholders in transportation sector and also public-at-large. The campaign which started in September 2015 saw a dedicated and self-motivated team of more than 200 technocrats reach out 1.5 crore Indians through a highly effective and ambitious social media campaign. In return, we received more than forty thousand responses from all stakeholders. After rigorous discussions and brainstorming sessions, our panel of eminent IT experts shortlisted five ideas which will be presented to Govt of India.
Salient Milestones of #ITForParivahan

200 technocrats reached out to 15 million Indians in 62 cities.
40,000 responses were received; out of which top 5 ideas were selected by leading IT experts
Unique User Mention Count: 4695
Total Number of User Mention Count: 44296
Number of Tweets: 86478
Number of impressions: 66 Million
About C-Zentrix : http://www.czentrix.com
C-Zentrix is the leading customer experience platform globally, also rated by Gartner.
C-Zentrix was built with a vision of creating next-generation, simplified call centre technology offering customer engagement centre to enable better communication and 360° experience for the end-customer. C-Zentrix's single box solution is unique one box customer engagement solution in the world for over 180 concurrent agents. C-Zentrix aims to help organizations across industry verticals to set up and manage their personalized customer engagement centre hassle free at low cost and high efficiency. With a presence across 5 continents C-Zentrix has special focus on emerging markets, and is proud of serving many top enterprises of India.
For more information, please visit: http://c-zentrix.com/ or http://www.c-zentrixcloud.com
Media Contact:
Pallavi Goel
pallavi.goel(at)c-zentrix(dot)com
+91-9945345272