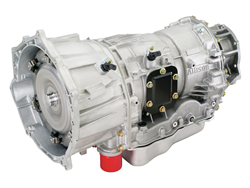 The rebuilt transmissions for 3/4 ton pickup trucks that we are now capable of providing to consumers is expected to increase our sales volume through 2017
Atlanta, GA (PRWEB) August 25, 2015
Buying refurbished vehicle components is now a popular way for consumers and auto mechanics to reduce the price of replacing a defective auto part. The Powertrain Pros company specializes in reconditioned automotive components and is now able to rebuild Chevy C2500 transmissions through its Michigan facility at http://powertrainpros.com.
By hiring more qualified technicians and acquiring inventory from reliable sources, the PTP company is now expanding its operations this year. The C2500 gearboxes that will now be remanufactured include the 2WD 4L80E and 4L60E editions. These units are found most often in Silverado trucks that were manufactured with a 5.0-liter or 5.7-liter V8 engine.
"Rebuilt transmissions for 3/4 ton pickup trucks will be part of our inventory going forward this year," said a builder at the PowertrainPros.com company.
The Chevrolet C2500 automatic transmissions that will be professionally restored to OEM condition are units that have been purchased from dismantling agencies that specialize in used condition components. The Powertrain Pros company will be able to extend warranty protection past the traditional 90-day timeframe.
"Our rebuilding practices have helped to establish our company as a competitive business since 2002 in the auto industry in the USA and Canada," said the builder.
The support by telephone now offered by calling 1-888-855-6150 is a new feature at the Powertrain Pros company. Consumers now have the option of calling a professional to discuss inventory in stock or the actual price to rebuild a custom gearbox. The service number can also be used to complete the transmission order checkout process.
About PowertrainPros.com
The PowertrainPros.com company retails reconditioned vehicle transmissions from foreign and domestic suppliers in the U.S. The company has made changes to the way that pricing is discovered when using its website in 2015. The PowertrainPros.com company is now offering better warranty coverage for its rebuilt gearboxes that can be purchased daily through its e-commerce portal.