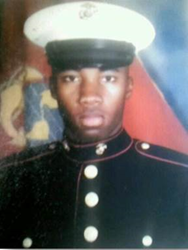 All issues affecting our veterans are important.
Washington, DC (PRWEB) March 14, 2014
The lawsuit, filed in U.S. District Court for the Central District of California (Case No. CV 13-6030-ODW), alleges that the U.S. Marine Corps veteran Oliver Mitchell was removed from his job at the Veterans Affairs' (VA) Greater West Los Angeles Medical Center after his efforts to timely schedule patient exams and to expose the destruction of medical records.
According to the February 25, 2014 article in the Washington Examiner Department of Veterans Affairs purged thousands of orders for diagnostic medical tests en masse to make it appear as if its decade-long backlog had been eliminated.
The suit claims that Mitchell once worked as a Patient Services Assistant in the VA's Imaging Service, Radiology Section and that he was allegedly asked to destroy medical requests for magnetic resonance imaging (MRI) scans and computed tomography (CT) scans.
The lawsuit alleges that in November 2008 VA officials schemed to hide the medical request records backlog of veterans waiting for care; and in June 2009, Mitchell filed a complaint of reprisal for whistleblowing with the OSC disclosing: the VA backlog, patient wait time, death threats received, improper handling of medical request by Service Chief, improper gender discrimination by immediate supervisor and the providing of MRI and X-Ray exams for non-veteran patients.
The lawsuit further details allegations of reprisal Mitchell reportedly endured after refusing to destroy veterans' patient records and after filing multiple complaints with the VA and the OSC. In the complaints Mitchell expressly alleges his work station was moved to a storage closet, he was placed on endless reassignments, denied job training, subjected to forced mental health evaluations, wrongfully placed on absence without leave (AWOL), threatened with gun violence, and threatened with force by the VA Police. (Mitchell v Shinseki, VA EEO Case Number 200P-0691-2009102570, VA EEO Case No. 200P-0691-2011-101903, VA Office of Inspector General Case No. 2010-02453-HL-052, and OSC Case No. MA-09-265).
An accounting of what allegedly transpired after Mitchell blew the whistle on VA has also been captured on his blog entitled: A Whistleblower's Story. It details how VA officials allegedly conspired to book newer patients first even after recognizing it was not good health care.
Mitchell, a member of the Coalition For Change, Inc. (C4C), disclosed in his recently filed complaint that the OSC failed to investigate his claims of VA abuse. Mitchell provided C4C with an email reply, dated 2013, from the OSC. The email from the OSC revealed the investigative agency would not be taking any action on Mitchell's allegations.
About The Coalition For Change, Inc. (C4C)
The Coalition For Change, Inc. (C4C) is a Washington, DC based civil rights volunteer organization and support group comprised of present and former federal employees who have been injured or ill-treated due to workplace discrimination and /or reprisal. C4C recently produced a YouTube video to expose how an internal broken workplace system harms the public. The video is entitled --Veterans Affairs Dishonoring America's Veterans and Civil Servants.