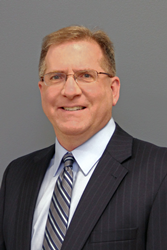 OMAHA, Neb. (PRWEB) April 11, 2019
C&A Industries, Inc., a national leader in staffing and recruitment, announces the hiring of Mike Morgan as Chief Financial Officer. C&A is the parent company to a portfolio of workforce solution firms including Aureus Group®, Aureus Medical Group®, AurStaff®, Celebrity Staff, and FocusOne Solutions®, along with non-staffing affiliates, AurTravel® and AurHomes®.
In his role, Morgan will be responsible for financial management of the organization, including direct oversight of financial planning and analysis, risk management, accounting, and tax reporting.
Prior to joining C&A, he served as Sr. Vice President of Finance with West Corporation; Chief Financial Officer with Streck; Chief Financial Officer with DRM, Inc.; and as Vice President of Finance with First Data. Morgan began his finance career with accounting firm Seim Johnson.
"We are pleased to welcome Mike to the C&A organization and to our executive management team," said Scot Thompson, President & Chief Executive Officer, C&A Industries. "His financial and strategic experience combined with an impressive track record of leadership will be highly beneficial to us as we build on our previous success and continue to strengthen our position as one of the premier staffing firms in our industry. He is an exceptional addition to our growing and evolving company."
"I'm proud to join this dynamic organization that is not only highly respected in its industry nationally but is also well established as a community leader and partner," said Morgan. "It's an exciting time for C&A in terms of growth and opportunity. I look forward to working with the team to provide a world-class customer and employee experience."
Morgan earned a bachelor's degree in accounting from the University of Nebraska-Lincoln and obtained his CPA license in 1991.
About C&A Industries, Inc.
C&A is a national leader in staffing and recruiting. Through its affiliate firms, Aureus Group®, Aureus Medical Group®, AurStaff®, and Celebrity Staff, C&A has provided Human Capital Management Solutions to a wide variety of industries for 50 years, including supplemental, contract-hire, and direct hire programs. Non-staffing divisions of C&A include FocusOne Solutions®, a managed services provider; AurTravel®, a full service travel agency; AurHomes®, specializing in corporate housing; and its philanthropic arm, The Kim Foundation. C&A is headquartered in Omaha, Nebraska, with subsidiary offices located in Lincoln and Omaha, Nebraska; Kansas City, Missouri; and Des Moines, Iowa.