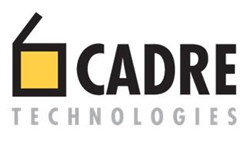 We were looking for a complete warehouse management system that fit our culture but more importantly we were looking for a technology partner. We found that and more with Cadre. Mike Erne, AVP at C&M Forwarding
DENVER (PRWEB) October 21, 2021
C&M Forwarding, an asset-based LTL Carrier and 3PL, chose Cadre's Accuplus WMS, to handle their expanding warehouse operations by standardizing processes in their facilities. For customer access and visibility C&M has implemented LogiView, also from Cadre Technologies. A software as a service (SaaS) solution, LogiView provides web-based visibility and order management to any WMS. Through LogiView C&M enables customers with self service capabilities for order placement, reporting and more. This enables C&M personnel to focus on the management of the warehouse and client inventory with Accuplus.
Mike Erne, AVP at C&M states, "We were looking for a complete warehouse management system that fit our culture but more importantly we were looking for a technology partner. We found that and more with Cadre." The implementation went smoothly even with the challenges brought about by the pandemic. "Mike and C&M are fantastic partners. We are excited to help them continue to grow their business," says Bobby Kaemmer, VP of Sales and Supply Chain Solutions at Cadre.
About C&M Forwarding
C&M Forwarding Company is an asset-based LTL Carrier and 3PL that is privately owned and based in Rochester, NY. They have been providing on-time, reliable service, and total transportation value to their clients since 1932. C&M Forwarding Company is a leader in the transportation industry, offering a diverse portfolio of services to a wide variety of clients, large and small. Whether your needs require LTL or Truckload service, warehousing and distribution, or logistics and freight management, C&M is your best choice. They are also widely regarded as a leader in the national transportation community, offering inland transportation to and from every major gateway and port in the continental United States. For more information, visit https://cmforwarding.com/.
About Cadre Technologies
Cadre Technologies is a leading innovator of warehouse management software for distribution and 3PL, 4PL logistics operations and online collaboration. Products include: LogiView, SaaS-based supply chain control tower; Cadence Warehouse Management System; and Accuplus, 3rd Party Logistics WMS. The company is based in Denver, Colorado with offices in Lenexa, Kansas and Baltimore, Maryland. Cadre is a FOG Software Group company, part of Constellation Software Inc. (TSX:CSU). For more information, visit http://www.cadretech.com.