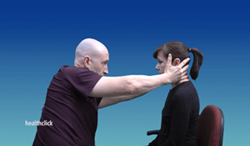 Therapists will learn an extensive amount of information related to structure and function of the vestibular system as well as testing, diagnostics and intervention strategies to address a large scope of symptoms and diagnoses
Franklin, TN (PRWEB) September 21, 2015
The information presented in this PT Vestibular Continuing Education Course is vestibular in nature combined with a comprehensive interactive laboratory component., It is actually focused on the class participant' s "Monday Morning" issues. Therapists will learn an extensive amount of information related to structure and function of the vestibular system as well as testing, diagnostics and intervention strategies to address a large scope of symptoms and diagnoses. When therapists return to their jobs on "Monday Morning" they will encounter patients with problems related to upright instability. And although these patients may not be diagnosed with vestibular disorders, these patients are indeed equipped with vestibular systems. Without basic knowledge of vestibular structure and function, therapists will likely be missing a crucial element of the initial evaluation that may very well lead to more successful intervention outcomes.
This two-day intermediate level California Approved Vestibular Physical Therapy Course provides the fundamentals for evaluating and treating vestibular dysfunction. A basic overview of vestibular function and anatomy as well as central nervous system interaction is provided. Hands-on laboratory sessions enhance the clinicians ability to properly perform testing techniques for vestibular disorders. Quite often the -missing link- in the management of a clients complaints lies within the weakness of the vestibular system. A thorough understanding of underlying disorders assist the clinician in developing effective treatment and exercise programs to decrease symptoms and enhance balance and functional ability. Options and considerations for creating treatment plans and long-term care management strategies are thoroughly discussed.
The treatment ideas presented in this course can be applied to patients with vestibular disorders as well as to patients with limitations in balance or sensory integration. Clinicians will be able to immediately apply this information in the clinical setting.
This course is offered to physical therapists, physical therapy assistants, occupational therapists and occupational therapy assistants. An extensive laboratory component is designed to provide clinicians with skills required for the treatment of their balance and vestibular patients.
This PT CME course is 16 hours pf Continuing Education Credit for Physical Therapists, Physical Therapy Assistants and Occupational Therapists licensed in California and Utah.
It will presented October 10-11, 2015 At Regional Medical Center San Jose CA. The course tuition is $425.00. Visit http://www.healthclick.com for additional PT online continuing education courses and live hnads on training courses for PT, PTA and OT's.