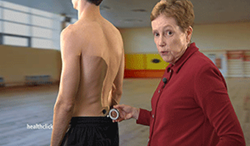 Carol McFarland, PT, PhD, OCS details postoperative evaluation and treatment of spine patients with an emphasis on maximizing their surgical outcomes
Franklin, TN (PRWEB) May 31, 2015
Carol McFarland, PT, PhD, OCS details postoperative evaluation and treatment of spine patients with an emphasis on maximizing their surgical outcomes in this exciting new PT online continuing education course. Carol explains post operative spinal evaluations, identifies standardized outcomes tools, how to perform post operative spine evaluations for the various stages of post operative progression and much more! This online PT continuing education course is essential for any therapist treating the post operative spine. This continuing education courses is delivered online and focuses on developing skill in the treatment of the Post Surgical Cervical and Lumbar Spine Patient. Specifically, the course participants will develop:
-Understand the fundamental components of a post op spinal evaluation
-Identify the standardized outcomes tools that can be utilized to track and compare outcomes
-Perform a post operative spinal evaluation utilizing certain techniques for the varying stages of post- op progression.
-Identify specific tests to utilize during a neurological exam
-Define the four functional loss characteristics
-Teach a patient to activate specific muscles for segmental stabilization in the lumbar spine
-Perform appropriate manual therapy and exercises techniques for a variety of post op spine diagnoses
-Develop a progressive program for the cervical and lumbar spine to decrease pain, improve strength, stability and function outcomes.
This California, New York, Illinois, Massachusetts approved PT online continuing education course can be purchased at http://www.healthclick.com and provides up to 12 hours of CME credit for $175.00 (includes DVD $15 shipping)