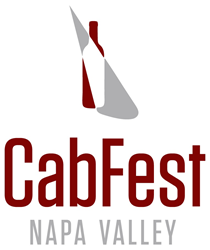 Cabernet Sauvignon is a majestic red wine. It deserves to be the center of an extraordinary event--and that is what CabFest at the Lincoln Theater in the Napa Valley will be!" Karen MacNeil, Author, The Wine Bible
Napa Valley, CALIF. (PRWEB) January 14, 2016
CabFest Napa Valley, the premier luxury lifestyle event that celebrates Cabernet Sauvignon and benefits arts education, is set to return to the Napa Valley Performing Arts Center at Lincoln Theater in Yountville, California, March 4 – 6, 2016 to shine a spotlight on more than 100 of the Napa Valley's Cabernet Sauvignon wines. #CabFestNapaValley
"Cabernet Sauvignon is a majestic red wine," said Karen MacNeil, author of The Wine Bible. "It deserves to be the center of an extraordinary event--and that is what CabFest at the Lincoln Theater in the Napa Valley will be!"
"As the second CabFest Napa Valley has taken shape, we were thrilled by the participation of so many wineries, each generously participating by pouring their finest wines in support of our beneficiary non-profit, the Napa Valley Performing Arts Center at Lincoln Theater," said CabFest Napa Valley Producer, Michael Madden who went on to state that many of the wineries will be featured in the new hardcover book The Cabernets of CabFest which will be released at the event.
CabFest Napa Valley's growing list of participating wineries set to pour tastes of Cabernet Sauvignon, Napa's flagship wine varietal, over the course of three days include these stellar producers:
CabFest Napa Valley 2016 Participating Wineries

Antica Napa Valley
Arns
Baldacci Family Vineyards
Ballentine Vineyards
Barnett Vineyards
Bryter Estates
Ca'Momi Napa Valley
CADE Winery
Capp Heritage
Captûre
Cardinale
Celani Family Vineyards
Chimney Rock
Clos du Val
Coho Wines
Concrete
Conn Creek
Coquerel Wine Estate
Corison Winery
Cornerstone Cellars
Cosentino Winery
Croze
Darms Lane
Eagle Eye Winery
Eleven Eleven Wines
Epps
Faust
Fortunati Vineyards
Galerie
Gibbs
Hall Wines
Havens Winery
Hendry
Hess Collection
Hill Family Estate
Hope & Grace
J Gregory Cellars
Jamieson Ranch
Joseph Carr
Kenefick Ranch
La Jota
Lobo Wines
Lokoya
Louis M. Martini
Mario Bazan Cellars
McKenzie-Mueller
ME Wines
Mi Sueno Winery
Michael Mondavi Family Estate
Mt. Brave
Nemerever Vineyards
O'Shaughnessy Estate
Oakville East Wines
Parallel Napa Valley
Parry Cellars
Peju
Pellet Estate
Prager Winery and Port Works
Priest Ranch
PureCru
Raymond Vineyards
Robert Mondavi Winery
Roberts and Rogers
Rocca Family Vineyards
Saddleback Cellars
Sequoia Grove
Shadowbox Cellars
Shadybrook Estate
Silver Oak Cellars
Silver Stag Winery
Sojourn Cellars
Spiriterra Vineyards
Spoto Family Wines
Spring Mountain Vineyards
Stonehedge Winery
Taylor Family Vineyards
Tayson Pierce Estate
Trefethen
Truchard Vineyards
Vineyard 511
W.H. Smith
Wallis Family Estate
White Rock Vineyards
Whitehall Lane
William Cole
Young Inglewood Vineyards
In addition to grand tastings, and intimate boutique tastings, symposiums led by Karen MacNeil will also be available, along with innovative cuisine, breakout sessions and live entertainment including a performance by recording artist Mat Kearney, as well as VIP and limited-access experiences and after parties such as the Saturday, March 5 VIP Platinum Party which will include an intimate reception and private, acoustic performance by Mat Kearney at the Cardinale Estate. For more information visit http://www.CabFestNapaValley.com.
CabFest Napa Valley 2016 Sponsors
Genesis Luxury Vehicles, Cigar Aficionado Magazine, Comcast Spotlight, Wine Spectator Magazine, The Spire Collection's Napa Valley wines (Cardinale, Captûre, Galerie, La Jota, Lokoya, Mt. Brave), Spiriterra Napa Valley Estate, Karen MacNeil – Napa, Yelp, O'Shaughnessy Estate Winery, Robert Mondavi Winery, Silver Oak Cellars, Bank of Stockton, County of Napa, Michael Mondavi Family Estate, Pellet Estate, Shadowbox Cellars, Eagle Eye, Joseph Carr, Coquerel, Hendry Estate, Town of Yountville, Riedel Crystal, San Francisco Magazine, Napa Sonoma Magazine, 7x7 Magazine, Sonoma Magazine, Napa Valley Life, CA Home + Design, GEV Magazine, The Tasting Panel Magazine, The Clever Root, The SOMM Journal, The Luxury Marketing Council, Napa Valley Film Festival, Festival Napa Valley, Visit Napa Valley, Heritage Eats, Ad Hoc + Addendum and Hurley's Restaurant and Bar.
About CabFest Napa Valley 2016
CabFest Napa Valley is a luxury lifestyle celebration of wine, food and entertainment, created to attract a wide audience to the Napa Valley during the shoulder season and simultaneously benefit local arts education. The inaugural CabFest Napa Valley attracted more than 2,000 patrons, with 70% of the attendees traveling from outside the area (17 states and more than three countries). For tickets, or to participate or sponsor, visit CabFestNapaValley.com or call 707.944.9900. Tickets are also available at the Lincoln Theater Box Office at 100 California Drive in Yountville, California from 11 a.m. to 3:00 p.m. Tuesday through Saturday. For more information visit CabFestNapaValley.com. Like CabFest on Facebook and Follow on Twitter, Instagram and Pinterest.
About the Napa Valley Performing Arts Center at Lincoln Theater
The Napa Valley Performing Arts Center at Lincoln Theater is a non-profit performing arts organization dedicated to the cultural and artistic education and well-being of the Napa Valley. The Performing Arts Center is a 501(c)(3) nonprofit organization that nurtures the next generation of artists and audiences through extensive arts education programs, while sustaining a more vibrant and engaged community, through initiatives ranging from presenting world-renowned artists and producing Symphony Napa Valley, to creating and sustaining arts education and access programs in schools, to producing arts and culture education and outreach on site at Lincoln Theater.
# # #