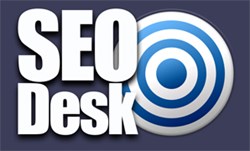 (PRWEB UK) 9 August 2013
The Kids Window, an online children's department store, are pleased to announce a new sale where they have the prices on a wide range of products. The company knows that the current climate is tough for many families, and with the new school year just around the corner, there is added pressure on parents to provide for their families. This is why the company is launching their new sale in time for the school year, hopefully providing parents or grand-parents with assistance in ensuring that their child is ready for school.
The Kids Window has developed a strong reputation in the past year for providing everything that a child could need or want. The company offers clothing, toys, educational toys and even a wide range of furniture of a child's bedroom. The company offers a wide range of bedroom furniture with cabin beds being a popular choice for many customers.
Every parent could do with having more space in their child's bedroom, and a cabin bed provides versatility and functionality. No matter the age of the child, having additional space to store clothes or toys or to provide a play or work space under the bed will be of benefit to any parent. Cabin beds are available in many colours and sizes, making them the perfect choice of bed for children of all ages. There are also some famous characters to be found on some of the cabin beds, so if a parent is struggling to get their child into bed, the presence of their favourite TV or film character may provide assistance.
The Kids Window also aims to provide parents with assistance in providing an educational environment at home. Although school should provide the primary educational focus for a child, most parents are eager to nurture their child's interests and intellect at home. This is where the range of globes for kids on offer represents an ideal purchase for any youngster that wants to learn more about the world.
These globes are available for all ages, from simplistic inflatable globes for youngsters to highly detailed globes for older children. These globes are included in the current sale promotion on offer at The Kids Window. Sending the kids off to school can be a busy and expensive time for parents but with the new sale cutting prices on many important and essential items, The Kids Window can help to take some of the pressure out of the new school year.
About The Kids Window:
The Kids Window is a one-stop shop for everything a child needs. The store provides clothes, furniture, toys and a lot of personalised gifts. This makes this site an ideal place for buying presents or essential items that a child needs. One of the most popular elements of the site is the children's bedroom furniture which brings fun and functionality to any room. No matter the age of the child, The Kids Window has something on offer that can make life more entertaining, challenging or exciting.