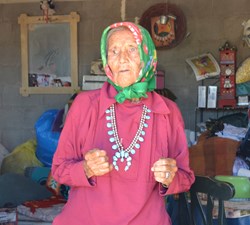 With a little ingenuity and a genuine desire to make a difference, business leaders can work collectively with consumers to save the world," Mason says. "Or at leas a small portion of it, one family at a time.
Bloomfield, Connecticut (PRWEB) October 24, 2013
David Mason, owner of CabinerHardware.org has taken an avant-garde approach to crowdfunding when it comes to his own online hardware business.The entrepreneur has managed to combine the principles of crowdfunding and e-commerce in such a way that provides customers with the ability to contribute to CabinetHardware.org's charitable causes without donating a dime out of their own pocket. In the latest blog from CabinetHardware.org titled "CabinetHardware.org on Crowdfunding in Tough Economic Times: A painless exchange for some Awesome Karma," guest blogger Liz Ernst discusses Mason's inventive approach to offering customers the opportunity to participate in a bit of altruism, and a chance to open their eyes to the struggles of people in crisis.
Instead of asking customers to donate directly, Mason, contributes 10 percent of each buyer's purchase out of his business's coffers through the FlowOver Project, CabinetHardware.org's charitable arm. All Mason asks of his customers is to learn a little bit about the eligible families his business sponsors, families who have lost everything due to disaster or life crisis, and cast a vote for the one they feel is most deserving of the grant money.
To many business leaders and entrepreneurs like Mason, crowdfunding is a forward thinking mechanism for doing something good in the course of doing business, something that inevitably helps out a person or persons in need.
Crowdfunding is something that appeals particularly (but not exclusively) to a younger demographic of entrepreneurs who feel an obligation to be a part of the solution, and we say more power to them! In Mason's case, he created an unusual twist to the crowdfunding concept by setting it up for the customers to vote, an awareness-heightening tool that is not soon forgotten.
People in need turn to the FlowOver Project to apply for a grant. If they are eligible, their story will be posted on the CabinetHardware.org website, or future FlowOver websites where they will receive visibility from potential voters. Grant applications can be for anywhere from $1,000 to $10,000. Some may have lost their homes and belongings in a disaster, others may be struggling with a life crisis that is preventing them from working or feeding their family. Once a family in need receives 100 votes, they are eligible to start receiving the grant money they need to put food on the table, shoes on little feet and even a roof over their heads until their situation improves.
"Crowdfunding in many instances still has some kinks to be worked out, but with a little ingenuity and a genuine desire to make a difference, business leaders can work collectively with consumers to save the world," Mason says. "Or at leas a small portion of it, one family at a time."
There are many different mechanisms through which these crowd funding platforms are made available. Crowdfunding comes with limitations if you're planning to earn a profit, which is illegal at this point. In fact, the U.S. Securities Exchange Commission has been talking about promulgating regulations to legitimize crowd-funding-for profit, but until regulators put new rules in place, the use of crowdfunding for profit remains illegal.
But Mason's style of crowdfunding is not only legitimate, it's good business policy (and good karma.) The type of crowdfunding I'm talking about combines ordinary, hard working businesses that feel they have a duty to help solve social and environmental problems within the world community. Crowdfunding doesn't always have to be a gift never to be paid back. Some business owners apply crowdfunding principles to loans, but the loan must be repaid interest-free. There must be no expectation that anyone who lends money will make a profit (interest) on a crowdfunding loan. While there may still be lending laws that apply, it won't trigger the prohibitions under securities' laws, as long as you don't charge interest.
While there may be some high profile examples of projects that have raised millions through crowdfunding, most do not; not yet, anyway. In fact, most commercial ventures raise very little through crowdfunding. If the intended purpose is kept up, if crowdfunding remains and grows into a strong case for unadulterated corporate altruism, hopefully it will continue to grow and fulfill its promise – to make business a better citizen.
For more information on CabinetHardware.org's crowdfunding and e-commerce opportunities, visit the CabinetHardware.org website,.
About CabinetHardware.org.:
CabinetHardware.org is a combination e-commerce website and crowdfunding platform founded in 2013 by entrepreneur David Mason. Ten percent of every dollar spent on the site is donated to relief efforts to help needy families rebuild their homes after a disaster, and others in crisis. Anyone with a qualifying project representative of a charitable cause can apply for one of the company's relief grants through its charitable arm, the FlowOver project, a Certified B Corp. CabinetHardware.org visitors and customers vote for those grant applications they would like to see funded. No donation is necessary to vote or to purchase products. Customers who do earmark a portion of their purchase price to a cause absorb no cost for the their donation. CabinetHardware.org transfers 10 percent of each sale to deserving causes.
###