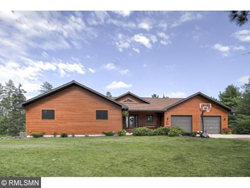 Cable, WI (PRWEB) April 26, 2016
Micoley.com announces the auction of Lot 101504, or 43290 Fir Court in Cable, Wisconsin. The three-bedroom ranch was built in 2007 and features 2,328 square feet. It sits on 2.4 wooded acres and includes a variety of amenities. This property is to be featured during Micoley.com's Spring Auction event on May 25, 2016.
Cherry cabinets, an island, and plenty of storage space make up the ranch's kitchen, while the living and dining room spaces are open and airy. Vaulted ceilings are also featured in this ranch property. The master suite includes a Jacuzzi tub and walk-in closet. Other features include a four-season room with an oversized deck for enjoying views of the surrounding area. The ranch's unfinished basement provides expansion opportunities, and there's a two-car attached garage as well.
"We are pleased to work with our Broker partners across the U.S. and Caribbean. This is another great property example of how we work together with Brokers to bring additional activity to their listings," stated Wade T. Micoley, president and CEO of Micoley.com.
The town of Cable is a quaint part of Wisconsin rich in history. Rooted in the lumber industry, the town features a number of historic buildings and families who have resided there for generations. Cable continues to attract new residents besotted by its wild beauty and recreational opportunities, such as skiing, hunting, ATV riding, and mountain biking.
The auction of Lot 101504 will take place on May 25, 2016. List price is $259,500, with an opening bid of $219,000. This property is being marketed in alliance with Reid Ferguson of Keller Williams Integrity, who is the current listing firm. The seller and all others who auction their properties on Micoley.com emphasize the reviewing of early bids and offers prior to the auction date. Potential buyers are therefore encouraged to act quickly over properties of interest.
About Micoley.com:
Micoley.com was created to "transform the real estate industry," and functions in conjunction with W.M. Enterprises, Inc. President and CEO, Wade T. Micoley has served as a real estate industry leader for more than 30 years, and continues to provide marketing solutions to his wide range of clients. For more information visit http://www.micoley.com or call 866-371-3619.
"Today we serve the real estate community in both the banking and private sectors with customized, accelerated marketing programs," says W. Micoley. "Programs can be tailored for financial institutions, commercial and corporate clients as well as the individual property owner to help face our current and unpredictable economic environment. As a result of our aggressive marketing plan, Micoley has successfully assisted many clients across the Untied States."