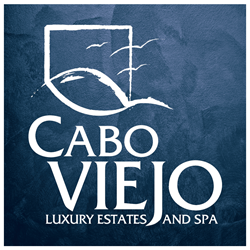 Los Cabos, Mexico (PRWEB) December 31, 2014
Cabo San Lucas enjoys an amazing geographical location at the tip of the Baja Peninsula. Every year grey and humpback whales journey south to the warm waters in the protected bays on the Pacific and in the Sea of Cortez and visitors are able to enjoy a wonderful scene off the coast as the amazing whales breach and swim close to the shore.
Officially, whale-watching season began December 15th. However, from November through early April, the whales are seen off the Baja coast. Cabo Viejo Timeshare knows the popularity of whale watching tours and expeditions. There are several wonderful ways to experience these amazing creatures and here are a few of the most popular whale-watching trips.

If travelers have the time and want to plan a few days outside of Cabo, one of the ways to experience the whales "up close" is with a guided tour on Magdalena Bay. About an eight-hour drive north of Cabo, this is one of the most popular places for grey and humpback whales. Bahia Magdalena, often referred to as Mag-Bay, is one of the most protected bays on the Pacific coast and is very popular for mother whales birthing calves. The warm, protected bay is ideal for visitors to literally get close enough to touch the beautiful whales. Overnight tours and multiple day trips can be reserved through the concierge.
For visitors wanting to see whales but not travel as far as Magdalena Bay, there are plenty of wonderful cruises departing from the Marina, which is just a 10-minute walk from the Cabo Viejo Resort. Tours such as the Buccaneer Queen Pirate Ship or the Cabo Rey, a fine dining bay cruise, are favorites. Also, there are several sail boat and catamaran tours that are a very relaxed way to enjoy an evening or afternoon cruise and also see the beautiful whales.
Finally, another expedition is Cabo Adventures Whale Watching tour. Zodiac type boats with powerful motors provide tours around the bay of Los Cabos. The crew looks for the breaching whales and races to get as close as possible without frightening or disturbing the whales as they play and swim. This is a fun and exhilarating tour quite popular amongst visitors and locals alike.
Cabo Viejo Timeshare knows every traveler has a different style but the one common factor is that visitors want to maximize the time they have to create a fun and memorable vacation. Whatever style picked to enjoy the majestic grey and humpback whales this season, travelers are sure to be in for a fun filled day or evening. With warmer water temperature than previous years, this season should also yield a ton of visiting whales off the coast of Los Cabos.
For more information about Cabo Viejo Luxury Estates and Spa, please visit http://caboviejo.com.