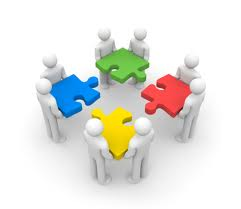 Companies often need a 'point person' who knows this industry and has connections to these suppliers and experts. - Ken Wilson
Austin, Texas (PRWEB) November 21, 2013
Online resource CAD/CAM Connect today announced new website updates to further improve the purchasing process for computer-aided design and manufacturing hardware and software. Known to be confusing, difficult, and time consuming, the typical process is further complicated by the massive number of increasingly fragmented CAD/CAM suppliers in the marketplace. CAD/CAM Connect aims to significantly improve user experience by revolutionizing the way buyers find and connect with suppliers.
"Doing an online search brings up hundreds of products and sites. Problem is, how do you know where to start, what questions to ask and which are right for your job?" says Ken Wilson, Founder and CEO of CAD/CAM Connect. "You're one call or email away with us."
"Imagine reorganizing your closet so that it's color-coordinated and organized by pants, shorts, shirts (long sleeve and short sleeve), winter vs. summer, etc. Better yet, imagine having someone there to tell you what to wear that day. That's essentially what CAD/CAM Connect has done with the CAD/CAM Supplier Network of hundreds of solutions covering the entire design to manufacturing workflow process."
Realizing the existence of a deep disconnect between user and end supplier, Wilson set out to create one hassle-free interface to help mechanical engineers, machinist, and design professionals make better buying decisions. Businesses have historically sourced engineering and manufacturing products from multiple separate vendors, with no reliable means of comparing effectiveness or ensuring compatibility. CAD/CAM Connect gathers this valuable data and makes it accessible to users, helping users follow a smooth process even while managing many different moving parts. The company draws from a wealth of experience and expertise to serve as an all-around industry resource, and its newest website features a sleeker design and updated navigation to further support this role.
"It can be time consuming, confusing and frustrating for the buyer when they have to manage this process. Companies often need a 'point person' who knows this industry and has connections to these suppliers and experts to help them wade through the web and bring it all together. CAD/CAM Connect serves as that 'point person'" says Wilson.
Products featured on the site range from CAD software, CAM software, 3D printers, large format scanners and printers, CNC machines and fabrication equipment, simulation (CFD-FEA) software and services, raster to vector conversion, CAD training, job placement, contract CAD help, reverse engineering, rapid prototyping, 3D CAD content and digital supplier e-catalogs, translators, ERP-MRP, cloud IT services, data management, product lifecycle management, hardware, and more.
CAD/CAM suppliers and forums include Autodesk Inventor, Dessault Systemes Solidworks and CATIA, Pro/Engineer-CREO, SolidEdge, Stratasys, 3D Systems, SolidCAM, SigmaTEK, NVision, Reverse Engineering, CADLearning, CADENAS PARTsolutions, NetSuite, hyperMill and many more.
About CAD/CAM Connect
With over 15 years of experience in the CAD/CAM industry and thousands of engineering and supplier contacts, CAD/CAM Connect partners with top suppliers and industry experts to create a one-stop destination for educational content, top industry forums and user reviews. The company helps facilitate communications between buyers and software suppliers to help mechanical engineers, machinists, design and IT professionals make better purchasing decisions. For more information please visit the company website at http://www.cadcamconnect.com, or contact Ken Wilson at 512.773.1521 or ken(at)cadcamconnect(dot)com.