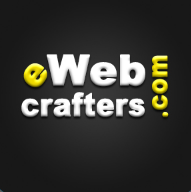 Small to midsize manufacturing businesses don't always have the resources or finances to have a great website, ... this is where we can really make a difference
Austin, Texas (PRWEB) September 29, 2014
Industry-leading information hub CAD/CAM Connect announced today that it is now offering web design, SEO, and marketing services catering exclusively to the manufacturing industry through its partnership with eWebcrafters.com.
"With competitive pressures and more people making buying decisions online, manufacturers and CAD/CAM software suppliers must figure out ways to differentiate themselves online to win new business," says Ken Wilson, Founder of CAD/CAM Connect. "This applies to those who manufacture products, as well as the vendors who supply the hardware (Computers-Scanners-3D Printers) and software (CAD-CAM-CAE) to design and make those products."
"After 20 years in manufacturing (primarily computer aided design and computer aided machining) I have seen a lot of websites, from machine shops to supplier/vendor sites, that can use some help," said Chris Corbell, President of eWebcrafters. "Through our experience in almost every corner of manufacturing, we help companies improve their image, be more visible to search engines, ultimately helping them win more business" Corbell added.
"Small to midsize manufacturing businesses don't always have the resources or finances to have a great website or marketing plan, and this is where we can really make a difference," says Corbell.
"We're excited to be a part of what CAD/CAM Connect is building, since their audience is our audience. Most importantly, we share the same passion for manufacturing. It's what drives us to ensure that every website we design exceeds customer expectations while creating an incredible user experience," stated Corbell.
"Few digital media companies fully understand the manufacturing industry and the user-buyer mentality as thoroughly as they do," says Wilson. "With the addition of eWebcrafters for website design and digital marketing to our portfolio, this will further add value and differentiate us from the other Manufacturing Media Companies who may only offer advertising programs."
About CAD/CAM Connect:
With over 100 years combined experience in the CAD/CAM manufacturing industry and thousands of contacts, CAD/CAM Connect hosts an online network of trusted hardware-software vendors and subject matter experts -- connecting buyers to suppliers via their site. They also provide educational content, trending news, forums, product reviews and digital marketing-advertising programs.
About eWebcrafters.com:
With 20 years of experience in the manufacturing and digital media industries, eWebcrafters offers a fresh approach to design, has a deep understanding of search engine optimization (SEO) analytics and is able to deliver results.
For more information please visit the company website at http://www.cadcamconnect.com, or contact Ken Wilson at 844.CADCAM1 (223-2261) or ken(at)cadcamconnect(dot)com and http://www.ewebcrafters.com