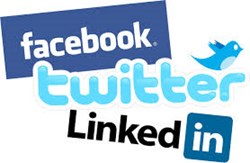 we do our best to try and spread unbiased news and information that truly has an impact on their business", says Wilson
Austin, Texas (PRWEB) December 12, 2013
CAD/CAM Connect has recently expanded its social channels to better serve the needs of buyers, in light of the fact that over 90% of the mechanical engineering and machining community uses the internet to conduct research on CAD/CAM products and services. Educating its users is a top priority for the company, whose mission is to connect buyers with best-in-class suppliers and help them make better purchasing decisions.
Ken Wilson, Founder and CEO of CAD/CAM Connect, attributes the rapid growth of their LinkedIn connections,, Facebook likes, and Twitter followers to the company's proactive community-building efforts and the quality of content it provides. Constant monitoring of industry news from top mechanical computer-aided design and manufacturing forums, communities, and experts like ConnectPress, TenLinks and MCADCafe enables CAD/CAM Connect to carefully select relevant, important updates and keep its clients and prospects informed.
"Our network of CAD/CAM supplier partners also provides us with articles and social feeds to help educate buyers on how to choose the best products for their jobs as it pertains to different disciplines (CAD, CAM, reverse engineering, 3D printing, prototype materials, ERP, large format printers and scanners, CAD training, and more) that we're able to send out through our channels. Since we're not tied to any specific CAD/CAM suppliers, and we offer all of these product disciplines on our site, we do our best to try and spread unbiased news and information that truly has an impact on their business", says Wilson.
Strategically integrating social media into its resource network has allowed the company to respond more quickly to the needs of clients and prospects in the continually evolving CAD/CAM industry. Stories, articles, and other informational pieces can be shared real-time with the engineering and manufacturing community, instantly providing quality content that could potentially impact the future buying decisions of those who look to CAD/CAM Connect as a resource.
"We want to be recognized as the 'hardest working team in CAD/CAM,'" says Wilson. "We plan to accomplish this by taking care of the time-consuming investigative homework for our community up front, and by making sure our social channels and blog are some of the only places they need to go for help and answers to their manufacturing business technology needs."
About CAD/CAM Connect
With over 15 years of experience in the CAD/CAM industry and thousands of engineering and supplier contacts, CAD/CAM Connect partners with top suppliers and industry experts to create a one-stop destination for educational content, top industry forums and user reviews. The company helps facilitate communications between buyers and software suppliers to help mechanical engineers, machinists, design and IT professionals make better purchasing decisions.
For more information please visit the company website at http://www.cadcamconnect.com, or contact Ken Wilson at 512.773.1521.