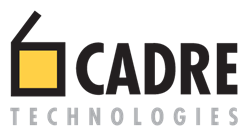 The rapid growth of eCommerce fulfillment and logistics services require new levels of volume and services for shipping.
Denver, Colorado (PRWEB) August 22, 2013
Cadre Technologies, a leading warehouse management systems company, announced today that it has completed a partnership agreement with Advanced Distribution Solutions, Inc. (ADSI) and has integrated the ADSI Ship-IT™ comprehensive multi-carrier shipping system with Cadence WMS.
Two Cadence WMS customers are now live on the Ship-IT system through the interface. TAGG Logistics and International Marketing Group (IMG), both in the St. Louis, Missouri area, have implemented the system and are actively shipping parcels and less-than-truckload (LTL) loads.
The Cadence integration to Ship-IT includes both the Packing Station and Shipping Label Picking module, which consolidates a pick list with a shipping label for high volume picking and fulfillment. Shipping is initiated within the Cadence system, which executes Ship-IT's carrier selection, rate shopping, scheduling and manifest functions. The Ship-IT system compares carrier rates, transit times, and delivery options and generates domestic and international shipping documents. Tracking information is also integrated back to Cadence WMS for use by customer service.
"Cadre is very pleased to add ADSI's shipping solutions to our product suite," explained Cadre CEO Joe Peters. "The rapid growth of eCommerce fulfillment and logistics services require new levels of volume and services for shipping. ADSI is a longstanding leader in the multi-carrier shipping software industry and is an excellent partner for this critical product extension."
"This partnership enables both companies to leverage our respective areas of expertise to address a broad range of emerging business trends affecting our customers," said Bob Fischer, President and CEO of ADSI, "Today's shippers want to move shipment planning and execution up to a much earlier point in the supply chain execution process in order to better control costs and service levels. Our integrated WMS/TMS solution addresses this challenge and much more."
The integration with the Ship-IT system also provides a broader range of parcel shipping service options including hybrid services that combines carriers such as USPS with FedEx SmartPost or UPS SurePost. The system allows eCommerce fulfillment customers to significantly expand volume while improving service. It also includes complete carrier-compliant documentation for domestic and international shipments.
"Managing shipping methods and costs continues to be a top priority for eCommerce fulfillment clients. The growing complexity of shipping options, combined with the competitiveness of online retailing, means eCommerce retailers must pay close attention to transit times and cost," said Tod Yazdi, principal at TAGG Logistics. "With ADSI, we have the ability to provide least-cost-routing. We can offer our clients a variety of shipping methods, then compare those methods looking at cost and transit time to determine the cheapest, fastest service."
Skip Moreland, Senior VP of International Marketing Group, explained "The ADSI Ship-IT platform gives us a predictable environment to meet the high volume shipping demand of 15,000 to 40,000 parcels per day that we experience during peak periods. The integration with Cadence has been very successful and provides IMG with a significant competitive advantage."
The Ship-IT integration with Cadre's Cadence is now available for immediate implementation with ADSI for all Cadence customers.
About Cadre Technologies
Cadre Technologies is a leading provider of warehouse management software for fulfillment, logistics and manufacturing companies and is the largest software provider to the third party logistics (3PL) industry in North America. Cadre delivers warehouse management and logistics visibility tools including: Cadence WMS and Fulfillment System; Accuplus WMS; and LogiView Visibility and Integration. The company is headquartered in Denver, Colorado, with locations in Lenexa, Kansas and Baltimore, Maryland. Learn more about Cadre Technologies at http://www.cadretech.com.
About ADSI
Advanced Distribution Solutions, Inc. (ADSI) is an industry-leading provider of flexible logistics management solutions. ADSI's solutions include Ship-IT, a multi-carrier transportation management solution for domestic and export shipping. With Ship-IT multi-carrier shipping, you can automatically compare carriers for rates, transit times, routes and delivery options and generate domestic and international shipping documents. Founded in 1997, ADSI's customers include 1750+ installed sites located in the U.S., Canada and internationally. To learn more, visit http://www.adsionline.com or call 877-755-2374.
About TAGG Logistics
TAGG Logistics is a leading fulfillment, distribution and packaging provider for mid-sized healthcare and consumer products businesses that have outgrown their current capabilities. TAGG provides order fulfillment, distribution services, contract packaging, 3PL, reverse logistics and kitting and assembly via its St. Louis operations and West Coast fulfillment and distribution center in Reno, Nevada. To learn more, visit http://www.tagglogistics.com or call 866-991-TAGG.
About International Marketing Group
International Marketing Group (IMG) is a customized marketing solutions and logistics provider that carries a wide assortment of brand name, high quality merchandise. IMG's ability to ship large volumes of inventory to individual customer addresses in condensed time frames is one of many of the company's unique abilities. IMG operates in a number of specialized industries, including: television broadcasts; Daily Deals; premiums and incentives; retail and catalogs; third-party logistics; and fulfillment services. To learn more, visit IMG at http://www.intmar.com.