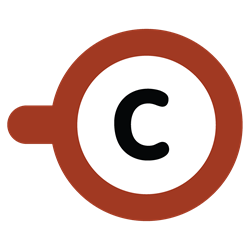 Finding good coffee isn't easy, you don't always know which ones you might like. With the launch of Cafe Fanatic, we're changing that. We're matching coffee drinkers with coffee they'll love, making the whole experience simpler and more enjoyable.
Jersey City, NJ (PRWEB) April 09, 2014
Cafe Fanatic aims to make exploring and buying specialty coffee easier. The new website brings together the best coffee roasters in one online store, and recommends coffee based on a personalized taste profile.
Coffee's complexity and diversity of flavors makes it difficult to always find coffee that matches your tastes. Coffee drinkers who want to expand their palate are forced to blindly try different roasts and flavors in the hopes of finding coffee they'll love.
Cafe Fanatic simplifies the journey by matching coffee with a personalized taste profile. The taste profile is created by taking a short quiz and highlights the flavors that each person likes. Each coffee has a flavor profile, which is matched with an individual's taste profile to create recommendations. Coffee drinkers can use Cafe Fanatic's personalized recommendations to buy coffee they'll always enjoy.
Specialty coffee is becoming more popular and people expect more flavor and depth from the coffee they drink every day. Coffee is no longer just a part of the morning routine, but has evolved to become a beverage that is explored and savored. Cafe Fanatic is there to make sure everyone can enjoy the best coffee for them.
About Cafe Fanatic: Cafe Fanatic is an online store making it easier to explore and buy specialty coffee. Shop the greatest coffee roasters and the best coffee in one online store. Get started by taking the quiz to create a personalized taste profile and see your coffee recommendations.