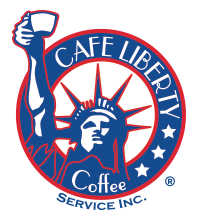 "It's always amazing when organizations help better the lives of children. Seeing the smiles on their faces is priceless!" Marni Frank, CEO
Tampa, FL (PRWEB) April 30, 2015
James and Marni Frank, the owners of Café Liberty Coffee Service, have always made Corporate Philanthropy a high priority on their list. The two are heavily involved in The Arthritis Foundation, participate in the American Breast Cancer Strides Against Cancer walk annually, as well as actively support several local organizations and communities in the area.
Café Liberty is proud to be a Star sponsor for this year's St. Joseph's Children's Hospital's 5th Annual Prom which will be held on Friday, May 1, 2015. This amazing event is for high-school aged patients who may have missed their prom, or younger patients who may not have the opportunity to attend in the future. The goal of this prom is to allow kids to simply be kids without a day filled with doctor's appointments.
"It is always amazing when organizations help better the lives of children. As parents of two daughters with medical conditions, we see the importance of making these kids feel special. It is so challenging to lead normal lives and provide these children with all the things that other children get to experience. Seeing the smiles on these kid's faces is priceless!" says Marni Frank. Last year, approximately 75 patients and their families attended the Prom. Café Liberty Coffee Service is pleased to be a part of this year's prom and also hopes to play a larger role in the event next year.
About Café Liberty Coffee Service
Café Liberty's company philosophy is based on the belief that customers' needs are of the utmost importance. Their entire team is committed to identifying and meeting those individual needs. Café Liberty Coffee Service offers the right mix of products, pricing and outstanding service to achieve this.
Café Liberty welcomes the opportunity to earn your trust and deliver to you the best service in the industry. The company's recent growth has allowed them to expand their service area, which now consists of over 10 counties with offices located in both Tampa and Orlando, but services from Sarasota to Ocala, coast to coast.
Café Liberty is a minority owned women business. CEO Marni Frank was named a finalist for Business Woman of the Year by the Tampa Bay Business Journal. The company was also nominated for Small Business of the Year by the Greater Tampa Chamber.
For more about Café Liberty, visit their website at http://www.cafelibertycoffee.com or follow them on Twitter @CafeLibertyFL and Facebook http://www.facebook.com/cafelibertycoffee
Tampa 813-249-9727
Orlando 407-340-2578