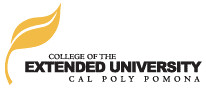 Pomona, California (PRWEB) June 10, 2016
The College of the Extended University (CEU) at California Polytechnic State University, Pomona (Cal Poly Pomona) is offering two comprehensive fashion technology programs in July, which will give high school students, ages 13-18, the opportunity to design their own fashion line and present their designs in a virtual fashion show, ultimately gaining a portfolio piece for their future career in fashion. The programs are designed to foster enrichment, during the vacation season, when learning loss can occur while students are not engaging in educational activities.
The weeklong 40-hour summer residential camps offer experience-based instruction focused on today's most in-demand career fields. Program 1 -Product Line Development, is from July 10 to 15, 2016, and Program 2 - Apparel Design & Construction, is from July 17 to July 22, 2016. Students will gain knowledge about consumer trend analysis, 2-D and 3-D computer aided design (CAD), 3-D body scanning and avatar creation, virtual reality fitting, digital printing and hi-tech manufacturing.
"Our job is to create an engaging academic experience that is designed to inspire, excite and challenge the minds of high school students, while introducing students to life on a university campus," said Apparel Merchandising and Management (AMM) Youth Director, Carla B. Matus. "It's an added bonus for the students to begin building relationships with other teens interested in fashion design, technology and the exciting career field of apparel production and fashion retailing."
Matus currently serves as an AMM professor at Cal Poly Pomona, and was recently chosen as the 2016 Teacher of the Year for the department. During the university's regular sessions, she teaches Apparel Design Analysis, Beginning Computer Illustration and Textile Testing Laboratory. In these courses, students learn how to use CAD programs to draw apparel and develop apparel product, as well as utilize textile knowledge to select appropriate fabrics for suitable end uses.
Matus holds a bachelor's degree in fashion design from Woodbury University, and a master's degree in fashion design and textiles from California State University, Los Angeles. She also worked in the Los Angeles garment industry as an apparel designer and patternmaker for 30 years.
Students may take one or both courses, and should possess basic computer skills, as both programs use the latest technology. Teens will not only gain new academic skills and knowledge, but will also have the opportunity to further experience college life while living on-campus, residing in dorms, participating in social and recreational activities such as swimming, basketball, soccer, movie night and a visit to Cal Poly Pomona's BioTrek rainforest.
More information on what each course offers and how to register can be found here. Spaces are limited and Payment Plan Options Are Available. Contact the Registration Office at 909-869-2288 for Details Prior to Registering.
# # #
For additional inquiries about this, please contact Sam Carpenter at 909-869-2257 or by email at lscarpenter(at)cpp(dot)edu.