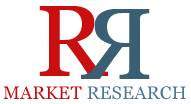 Calibration Services market was valued at $3,410.00 Million in 2013 and is expected to reach $5,580.00 Million by 2020, at a CAGR of 6.99% between 2014 and 2020.
(PRWEB) May 28, 2015
Calibration services are used for detecting, recording performance of a testing and measuring equipment, and matching its performance with standards if deviations are identified. In other words, it is an analytical process, which matches a performance of a testing and measuring equipment with its standards to ensure accuracy in information. Calibration services are now being used for the calibration of various testing and measurement devices in the field of aerospace &defense, semiconductors, power generation, water, petrochemicals, communication, and industrial & automotive. Browse 65 market data tables & 69 figures spread through 165 pages and in-depth TOC on "Calibration Services Market" at @ http://www.rnrmarketresearch.com/calibration-services-market-by-service-segments-electrical-mechanical-physicaldimensional-thermodynamic-type-in-house-laboratories-oem-third-party-services-end-user-industry-geography-market-report.html .
Report is based on an extensive research study of the calibration services market and aims at identifying the entire market and all its sub-segments through extensively detailed classifications. The demand for the calibration services is expected to grow significantly and gain importance among industry players across various domains. APAC is projected to be the fastest growing markets due to the increasing industrialization and lack of sophisticated services in some areas.
The report also discusses the future of the global market with road-maps, upcoming technologies, markets, and applications with respect to calibration services market. Key players in this industry include GE Measurement and Control, Danaher Corporation, Siemens AG, Keysight Technologies, Inc, Endress+Hauser, Rohde & Schwarz GmbH & Co KG, Micro Precision Calibration, Optical Test and Calibration Ltd, Trescal, Inc and Transcat, Inc Order a copy of this report at http://www.rnrmarketresearch.com/contacts/purchase?rname=385427 .
This report is focused on giving a bird's eye-view of the industry with regards to the calibration services market, with qualitative analysis at each and every aspect of the classification done on the basis of product, services, end user industry, type, and geography. The report provides a forecast of the growth of the calibration services market between 2014 and 2020. A complete competitive landscape of the current market is analyzed from the market share analysis and rankings of current key players; all the other details of key players are discussed in their company profiles. The information provided in this report includes market share of leading companies in the calibration services ecosystem, key developments, core strategies deployed by various players, mergers and acquisitions, new product developments, collaborations, and joint ventures of key manufacturers along with their company profiles. Priced at $4650 for a single user PDF, a discount on "Calibration Services Market by Service Segments (Electrical, Mechanical, Physical/Dimensional, Thermodynamic), Type (In-House Laboratories, OEM, Third-Party Services), End-User Industry & Geography – Global Forecast to 2013 – 2020" research report can be requested at http://www.rnrmarketresearch.com/contacts/discount?rname=385427 .
Related Market Reports:
"North America Electromagnetic NDT Market by Method (Eddy Current Testing, Remote Field Testing, Magnetic Flux Leakage Testing), by Vertical (Oil & Gas, Power Generation, Automotive, Aerospace), by Country (The U.S., Canada, Mexico) – Trends & Forecast to 2015 – 2020" Companies profiled in this research report are Magnetic Analysis Corporation, Russell NDE Systems, Inc, TSC Inspection Systems, United Western Technologies, Ashtead Technology, Eddyfi, Zetec, Inc, General Electric Company, Mistras Group, Inc, Olympus Corporation and Dr. Foerster GmbH & Co. KG. discussed in this research available at http://www.rnrmarketresearch.com/north-america-electromagnetic-ndt-market-by-method-eddy-current-testing-remote-field-testing-magnetic-flux-leakage-testing-by-vertical-oil-gas-power-generation-automotive-aerospace-by-cou-market-report.html .
"Nondestructive Testing Market by Application (Dimensional Measurement, Flaw Detection, Leak Detection, Estimation Of Physical Properties, Chemical Composition Determination, Stress and Structure Analysis), Technology (Visual Testing, Magnetic Particle Testing, Electromagnetic Testing, Liquid Penetrant Testing, Radiography Testing, Ultrasonic Testing, Thermography Testing, Acoustic Emission Testing), End User (Aerospace and Defense Industry, Automotive Industry, Oil & Gas Industry, Infrastructure Industry, Power Generation) & by Geography – Forecasts & Analysis 2014 – 2020". Companies profiled in this research report are Mistras Group,Inc, Olympus Corporation, Intertek Group PLC, Sgs S.A, Ge Measurement and Control, X-R-I Testing, Applus RTD, Arcadia Aerospace Industries, Llc, Exova Group Limited and Acuren are discussed in this research available at http://www.rnrmarketresearch.com/nondestructive-testing-market-by-application-dimensional-measurement-flaw-detection-leak-detection-estimation-of-physical-properties-chemical-composition-determination-stress-and-structure-analy-market-report.html .
Explore more Electronics Test Equipment Market Research Reports at http://www.rnrmarketresearch.com/reports/information-technology-telecommunication/electronics/test-equipment .
About Us:
RnRMarketResearch.com is your single source for all market research needs. Our database includes 500,000+ market research reports from over 100+ leading global publishers & in-depth market research studies of over 5000 micro markets.