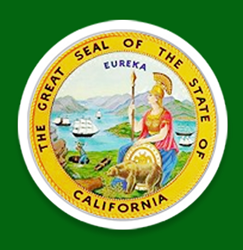 Have your criminal record expunged, contact our firm today and speak with an attorney for free! 888-901-3440
(PRWEB) March 10, 2014
Zhou and Chini, well-known DUI and bankruptcy attorneys, are adding to the services they provide. The lawyers are now offering expungement legal services for those looking to clear up their past. The attorneys released a "California expungement attorney" explaining the process and how one should go about getting started with this legal procedure.
The law firm is offing an experienced lawyer to assist you in having a conviction in California expunged. If granted by the court, an Expungement allows a person who has been previously convicted of a misdemeanor or certain felonies to reopen their case and set aside their conviction, withdraw their plea of "guilty", enter a plea of "not guilty", and close the case without a conviction. For those looking for the best expungement attorney Orange County has to offer, contact the firm directly and schedule a no cost consultation.
Interested parties can schedule a consultation to discuss their particular case. There are certain Misdemeanor/Felony violations that are prohibited from being expunged. By seeking the advice of an attorney a person wishing to use this legal procedure will know if their conviction is a candidate for expungement.
The entire process can be a confusing endeavor for an individual who is not familiar with this legal process. A copy of the Petition must be mailed or delivered to the District Attorney or City Attorney who prosecuted your case. Additionally if probation was ordered in your case, a copy must be mailed to the Probation Department. If the individual has multiple convictions, they will need to complete a separate Petition for Dismissal for each conviction. This is why it is suggested that hiring an experienced attorney to help with an expungement is advised. The firm is offering this service throughout California and has a video made for each city they are currently working with clients. Zhou and Chini offer reasonable fees, and their clients usually do not need to appear in court. To speak to a California expungement attorney at no charge call 888-901-3440.
The California expungement attorney employs the services of the best internet marketer to promote the videos on the web about the need of consulting with a knowledgeable expungement lawyer, if someone wishes to utilize this legal practice. The law firm continues its online presence by offering free consultations and information on how an expungement works on the firm's blog and social media pages. By offering these videos like "expungement attorney Los Angeles", along with offering no cost consultations, the law firm hopes to retain more local residents looking to retain a knowledgeable lawyer.
About the Firm: The Law Office of Zhou & Chini servicing the cities and counties of California. He is a graduate of UCLA and has been practicing law since 1999. Mr. Zhou has a wealth of experience in bankruptcy, civil litigation, family law, criminal law and unlawful detainers. Zhou and Chini Law Offices provide bankruptcy assistance to Riverside, Los Angeles, Riverside and San Diego residents. To find more about immigration information, contact the firm.
Contact: James Zhou
info(at)duilawyerorangecountyca(dot)com
Phone: 888-901-3440