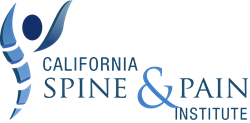 Ninety five percent of patients at the practice achieve pain relief in only a week with the Board Certified treatments offered!
West Hills, California (PRWEB) February 26, 2015
The top pain management doctors in San Fernando Valley & Arcadia at California Spine & Pain Institute are now achieving 95% pain relief with one week for patients. The Board Certified treatment at the practice includes both medication management and interventional procedures, with all types of acute and chronic pain achieving relief. Call (818) 208-3686 for more information and scheduling.
For over a decade, California Spine & Pain Institute has been treating patients with respect, compassion and cutting edge treatment. Recently, the practice began tracking success rates, with 95% overall achieving dramatic pain relief within a week of starting treatment.
The Medical Director at the practice, Dr. Magued Fadly, is an Ivy League trained pain doctor who is highly skilled in pain treatments involving all areas of the body including the neck, mid-back and low back areas. This also includes gynecologic and cancer pain along with addiction as well.
Dr. Fadly states, "I believe that pain relief is the core foundation of medicine. As a result, my unending goal is to conquer pain and restore function to each individual suffering from pain." Each patient is treated with respect and individualized options, which helps explain the tremendous success seen rapidly.
Cutting edge treatment options performed by Dr. Fadly may include radiofrequency ablation, spinal cord stimulator implants, epidural injections, occipital blocks, selective nerve root blocks and plexus blocks to name a few.
Most insurance is accepted at the 4 locations for the practice locations in West Hills, Arcadia, Encino and Los Angeles. This includes most major commercial insurances (PPO's), Medicare and Self Pay.
To schedule at any of the locations, call (818) 208-3686.