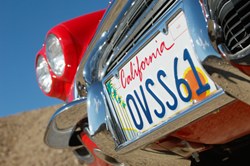 Ashton Agency, Inc. offers the $50,000 California Motor Vehicle Dealer Bond with an annual premium as low as $500.000.
California (PRWEB) May 06, 2014
Ashton Agency, Inc. offers the $50,000 California Motor Vehicle Dealer Bond with an annual premium as low as $500.00. They also offer the $10,000 California Auto Dealer Bond for Wholesale Dealers that sell less than 24 vehicles a year.
Most premium prices are based off of personal credit, however we consider other credit-worthiness factors. We have a 99% approval rate for all auto dealers.
Prior to 2009, many markets wrote the California MVD bond for $500 a year. However, due to the amount of claims made against these bonds during the recession, the surety market as a whole increased the premium for the bond to protect against the risk. As the claims increased, the "preferred rate" climbed as high as $1,000 and with some sureties, even higher for excellent credit risks. Auto dealers in California now have the opportunity to obtain rates at pre-recession prices.
A surety bond is required along with licenses and certificates to legally operate a dealership. With the state coming in third with average per-dealer annual sales of $56,836 (2012) and among the highest weekly sales, California remains one of the best places for auto dealers.
To get started instantly, dealers need to submit an application via fax toll free (503) 253-1353, website at http://www.ashtonagency.com, or via telephone toll free at (800) 452-2663 to speak with one of their customer service representatives. With in-house underwriters, Ashton Agency promises the fastest turnaround time for your bond within one business day.
Ashton Agency also offers garage keeper and liability insurance, meaning Ashton can provide dealers with one stop shopping for their dealerships.
About Ashton Agency:
Since 1968, Ashton Agency has been providing the auto dealer industry license surety bonds nationwide for over 45 years. We have been building relationships with businesses across the country by offering simple solutions to bonding and special insurance needs. We offer a comprehensive selection of surety bonds for all 50 states at affordable rates. There are two national offices, located in the East Coast (Florida) and West Coast (Oregon).
Contact:
Ashton Agency, Inc.
http://www.ashtonagency.com
Phone: 800-452-2663 (West Coast)