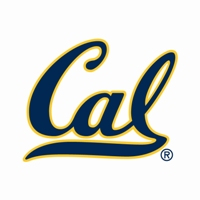 San Rafael, CA (PRWEB) April 07, 2014
The Nike Cal Baseball Camp, directed by Head Coach, David Esquer, is returning for 2014. Camp is held at Evans Diamond and camp programs vary throughout the summer to ensure that every youth baseball player has the opportunity to enhance their fundamentals.
California head baseball coach David Esquer, the 2011 National Coach of the Year, represents the best in college baseball - first as a player, then as an assistant coach, and now in his 15th year as the leader of the Golden Bears.
Coach Esquer directs the ultimate summer program for youth players. "Not only does Coach Esquer have the coaching experience and accolades, but he has the energy to inspire each camper," states Mike de Surville, Vice President of US Sports Camps. "He starts each day with baseball trivia, learns the campers' names, and makes sure it is a fun experience."
The three camp programs that the Nike Cal Baseball Camp will offer for the summer of 2014 are the Baseball School, the Baseball Games Camp, and the Advanced Camp. The Baseball School is an all skills camp which covers individual position instruction as well as hitting, base running, situation drills, and game play. The Games Camp will include an instructional portion in the morning followed by an emphasis on games and situation drills. Campers will be divided up by age and ability and placed on teams to compete. The Advanced Camp is for players looking to move up on the High School squad or for those looking to play College baseball. College Style workouts, drills, and instruction takes place during this program including discussions on playing in college and what it takes to be a college student athlete.
Nike Baseball Camps provide focused, intensive training that is essential to improvement for all skill levels. Every facet of the game is covered with an emphasis on fundamentals to help players become valuable team members. At each location, campers are broken into groups with other players of similar age, abilities and goals. Each camp director does their best to advance players to the next level, keeping in consideration each camper's experience and desire to improve.
About US Sports Camps
US Sports Camps (USSC), headquartered in San Rafael, California, is America's largest sports camp network and the licensed operator of Nike Sports Camps. The company has offered summer camps since 1975 with the same mission that defines it today: to shape a lifelong enjoyment of athletics through high quality sports education and skill enhancement.
Players, coaches, parents and others interested in the 2014 Nike Baseball Camps can visit ussportscamps.com/baseball or call 1-800-645-3226.