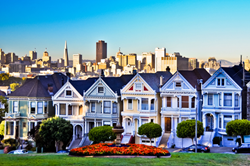 President Obama Demands Legislation From Congress To Strengthen Homeownership Through Economic Growth
San Francisco, CA (PRWEB) February 06, 2014
HARP Mortgage Lender (http://www.harpmortgagelender.com) reports an increase in California HARP refinance applications. During the address State of The Union Address given on January 28, 2014 by President Obama, one of the topics mentioned in his speech was to initiate economic growth; an increase in the federal minimum wage and adding more jobs moving forward in 2014. The President made it clear that he will not wait on legislative approval of the congress and is determined to act alone if he must on improving the economy.
"What I offer tonight is a set of concrete, practical proposals to speed up growth, strengthen the middle class and build new ladders of opportunity into the middle class. Some require congressional action, and I'm eager to work with all of you. But America does not stand still, and neither will I. So wherever and whenever I can take steps without legislation to expand opportunity for more American families, that's what I'm going to do. "
The National Association Home Builders' (NAHB) Chairman and a home builder from Charlotte, NC. Rick Judson also felt that housing can certainly lead to a better economy as well, here is what he had to say about the President's speech, "Nothing packs a bigger economic punch than home building. Building 100,000 homes creates more than 300,000 full-time jobs and $8.9 billion in tax revenues that are essential to help local communities build schools, hire police and firefighters, and fix roads,"
In addition to his thoughts on how home building will create more jobs, he is also eager for NAHB to work alongside the Administration and members of the congress, stating "NAHB looks forward to working with the Administration and members of Congress in a bipartisan spirit to enact meaningful housing finance reform that will ensure a consistent flow of credit for qualified home buyers and offer affordable rental housing opportunities. Such a plan must provide proper federal support that will protect 30-year mortgages, limit taxpayer exposure, encourage increased participation from the private sector, and ensure liquidity and stability for homeownership and rental housing."
The most recent CoreLogic foreclosure report showed as a nation in a 12-month sum of being at its lowest since 2007. The delinquency rates are also already at its lowest since 2008.
Despite the 11% increase between November and December 2013, the foreclosure filings in California was still 54% lower than the same time in 2012 shown in the most recent foreclosure report from RealtyTrac (the leading online marketplace for foreclosure properties and real estate data) .
CLICK HERE to see if your loan scenario is eligible for the HARP refinance program
According to the most recent FHFA (Federal Housing Finance Agency) Report for HARP Refinance activity (as of October 2013), 4,645 underwater homes were filed under the HARP Program in hopes of receiving mortgage relief. The HARP Program has come a long way in California, with a current total of 408,016 HARP Refinances since the inception of the program, putting California at the top of the list with the most HARP refinances filed as a state.
Out of the 4,645 filed in October 2013, 921 homeowners owed more than 125% of their home's value. With this type of an ongoing issue in the mortgage industry, HARP is the only refinance program that qualifies these particular homeowners who are really upside down on their mortgage. One of the major criteria that HARP 2.0 requires is that its applicants are current on their mortgages; meaning no late payments in the past 12 months.
CoreLogic's (analytics and business services) Negative Equity Report (as of third quarter in 2013) showed California at a 13.3% in negative equity share. When compared to the past few years, CA has shown significant improvement at gaining back equity with the help of HARP 2.0.
Quarter 3 2013: 13.3% Negative Equity Share
Quarter 4 2012: 25.2% Negative Equity Share
Quarter 4 2011: 29.9% Negative Equity Share
Quarter 4 2010: 31.8% Negative Equity Share
With a push in economic growth and refinancing to a better and shorter loan term with HARP, underwater homeowners can better afford their mortgages with an increase in minimum wage, these homeowners will have disposable income to put back into the economy to help regain its positive equity. To prevent foreclosure numbers from rising in 2014, added income in each struggling household and continued help of the Obama Administration's HARP Refinance Plan may just be the perfect solution for underwater homeowners in California.
About The Home Affordable Refinance Program
The Home Affordable Refinance Program was amended in October of 2011 through an agreement between the Federal Housing Finance Agency (FHFA), Fannie Mae, and Freddie Mac, which simplified the accessibility of the program for California borrowers looking to refinance through mortgage lenders.
CA HARP 2.0 Eligibility Guidelines:
1) Fannie Mae or Freddie Mac owns or has guaranteed first loan.
2) Fannie or Freddie purchased the loan prior to May 31, 2009.
3) Borrowers must be current with mortgage payments.
4) Borrowers owe more than their home is worth, or there is minimal equity.
5) All mortgage payments have been prompt in the past 6 months.
6) No sixty (60) day late payments in the last 12 months.
CLICK HERE to see if your loan scenario is eligible for the HARP refinance program
HARP Mortgage Lender is a nationwide online network of home loan professionals and lending institutions that are authorized to deal in the Obama Administration's revamped versions of the Home Affordable Refinance Program (HARP 2.0 - 3.0). To learn more from a HARP specialist, call toll-free at 866-442-2184.