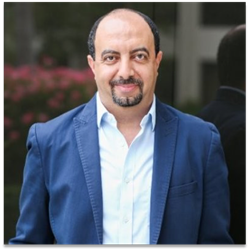 Senior developers, as much as compliance or security officers, need to be the company's biggest privacy and security advocates
LOS ANGELES (PRWEB) January 28, 2020
American companies beware… if your software fails to protect consumer privacy, you will feel it in your bottom line. That was the message coming from the panelists at the MIT Enterprise Forum, "Privacy and Security by Design," in San Diego on Wednesday, January 15, 2020.
"For years, enterprise software developers have been following a detrimental pattern of producing minimum viable products (MVP) to support demand from corporate sales divisions, only to remediate security issues after a quarterly or annual audit, or worse, after a consumer complaint or a breach," notes CTO consultant Emad Georgy. "This is the kind of activity that will not be tolerated by the strict security and privacy laws that have been in place in Europe for years and are now being implemented in the U.S."
During the MIT panel discussion featuring cybersecurity, privacy, and technology experts, Georgy urged that it is time to break the pattern.
"The age of remediation is over," He asserted. How is it possible that, in the year 2020, enterprise companies are putting out software that is incapable of deleting customer data upon request?"
He suggests the problem is complicated, but not impossible to fix. "Executives, including CEOs, CFOs, CIOs, and CTOs, must all recognize the critical importance of moving privacy and security features upstream in the development process," he stated. "And start incentivizing this rather than rewarding only on velocity of deliverables. A good tech team, with the proper resources, can produce safe, effective software at a rapid pace."
"Privacy and Security are both essential in this new era of consumer awareness," said panel moderator, Kathleen Glass, VP of Marketing for 2B Advice. "Privacy and Security are not synonymous, but equally important to developing applications and IoT solutions in this new decade."
Georgy also had a message for IT and product development teams. "Senior developers, as much as compliance or security officers, need to be the company's biggest privacy and security advocates," he added. "They and their teams have a responsibility to embed protections as part of early product development and embrace a sense of collective ownership of privacy of consumer data. It cannot be an afterthought."
About Emad Georgy: Emad Georgy is an expert in the execution of technology product development, digital transformation and leadership development for all levels of IT staff, from coders to CTOs. His hybrid approach to technology management, focusing on both the practical and cultural elements of leadership, makes Emad a trusted and valued partner helping both domestic startups and global enterprises scale and grow. He is proficient in talent assessment, tangible leadership and organizational development, as well as data engineering and analytics pipelines, modernizing legacy applications, re-architecture, cloud migrations, DevOps and API integrations. Named a Computerworld Premier 100 IT Leader, Emad is developing tomorrow's industry leaders.