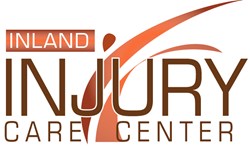 Inland Injury Care Center offers pain management, orthopedics, chiropractic and physiotherapy to those dealing with a workers compensation claim.
Palm Desert, CA (PRWEB) August 19, 2013
The premier pain management and orthopedic surgery clinic in the Inland Empire, Inland Injury Care Center, is now offering workers compensation treatment with Board Certified doctors. Inland Care Center has two locations, one in Palm Desert and the other in Rialto CA. For those individuals dealing with a California Workers Compensation or Federal Injury claim in the Inland Empire, call (888) 998-9693 for scheduling.
When an individual sustains an injury at work, there are two considerations. One is to find the best pain management Riverside CA and Palm Springs offers that is on the Medical Provider Network. The second is to receive treatment at a clinic that excels at adminstrative paperwork as well.
Inland Injury Care Center is now on a considerable amount of Medical Provider Networks. The clinics have Board Certified Riverside and Palm Springs pain management doctors along with orthopedic surgeons specializing in hand, spine, sports and total joint replacement surgery. The specialists have considerable success at getting patients back to work, which may include medication management, interventional pain procedures, chiropractic treatment or physiotherapy.
The last resort would include surgical intervention, which may be inevitable if all conservative measures fail. Inland Injury offers orthopedic surgeons Riverside CA and the Desert trusts. Along with Workers Compensation treatment, Inland Injury Center accepts Personal Injury liens along with most PPO insurances and Medicare.
Call (888) 998-9693 for more information and scheduling.