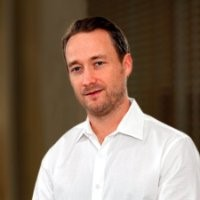 I know my customers are taken care of. No worries.
(PRWEB) August 07, 2016
Conversational, a top-rated virtual receptionist provider and answering service for small businesses and startups, is partnering with finance management software company Quicken to improve the company's level of customer service through their virtual receptionist services.
Conversational to help Quicken better serve customers
Conversational announced that their team of virtual receptionists are now handling Quicken's telephone answering services, appointment scheduling, message delivery, and basic customer service.
Conversational may have appealed to Quicken because of the company's reputation for offering a distinctly personal level of service to clients' callers, enabling even larger companies to embody the small business vibe that seems to attract consumers.
Quicken's Vice President of Customer Care, Pehr Lawson, noted that Conversational's onboarding process was simple but thorough, and shared his confidence in the company's ability to serve Quicken's clients with a smile.
"Conversational made the onboarding process easy. Today, I know my customers are in good hands. I know my customers are taken care of. No worries." - Pehr Lawson, Vice President of Customer Care at Quicken
Conversational is able to successfully onboard most new clients within 48 hours, although in certain cases, they are able to onboard new clients in just a few hours, according to Conversational's CEO.
"After a client signs up, they are sent a welcome letter with a link to our kick-off form, where they complete their call handling and business details. Once this is submitted to us, we begin setup training and review of those details. We send out follow-up inquiries for any details that are unclear or were missed in submission."
"Normally, turnaround is 24-48 hours. However, more complex booking clients may delay to 3-5 business days to allow for proper training and review of call handling and booking softwares. In certain cases, onboarding can be completed in just a few hours." - Tanya Lamont, CEO of Conversational
Conversational and Quicken Collaborate on Content
Virtual receptionist services are not the only way Quicken and Conversational have been working together. The two brands are also collaborating to provide their audiences with high-value content.
Conversational's Marketing Director, Debra Carpenter, recently wrote a Small Business Outsourcing Guide for Quicken that is now featured on the company's website. Carpenter says she looks forward to collaborating on more high-value content with Quicken in the future.
"When you think personal finance software, you think about Quicken. We want to become the brand that people link to virtual receptionist and virtual assistant services. We were so pleased that Quicken wanted to publish our Small Business Outsourcing Guide."
"Over the years, we've earned a position as outsourcing experts, so in addition to partnering with Quicken to improve their customer service through our team of virtual receptionists, this type of content collaboration is really valuable for our brand and reputation. We hope to continue collaborating with Quicken to provide both our audiences with high-value content." - Debra Carpenter, Marketing Director at Conversational
About Quicken and Conversational
Quicken, a B2C company, serves a variety of clients, from consumers improving their personal finances to small business owners who want to better track expenses and profits. Quicken currently has three locations, including the company's headquarters in Menlo Park, California.
Conversational's team of virtual receptionists boast more than 14 years of call center experience and are skilled in handling clients from a variety of backgrounds, both B2C and B2B, so the team feels well-prepared to serve Quicken's customers and clients.
Conversational's founder, Stephanie Schoolfield, shared how the team plans to move forward with the partnership:
"Our team of receptionists are very excited about partnering with Quicken to provide excellent customer service to Quicken's clients and callers. Many of us were already familiar with the Quicken name before taking them on as a client, which only adds to the air of excitement here at Conversational. Partnering with Quicken is a big win for our company, and we are so proud to provide our top-of-the-line service to their callers day after day." - Stephanie Schoolfield, Founder of Conversational
Conversational provides virtual receptionist services to small businesses and startups that want to put customer care first. The company offers tiered monthly virtual receptionist plans, ranging from the Starter plan at 100 receptionist minutes per month to the Enterprise plan at 500 receptionist minutes per month. For a limited time, Conversational is offering new clients a free 30 day trial.
For more information about Conversational, please visit:
https://www.conversational.com