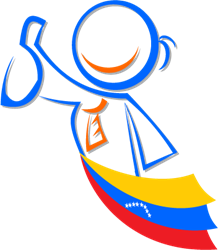 Customers can call Venezuela landlines for only 1.5¢ per minute and they can call Venezuela cellphones for only 4¢ per minute.
Miramar, FL (PRWEB) June 30, 2014
RingVoz, a leading provider of telecommunications services that offers domestic and international long distance calls that help connect residents and corporate clients around the world, is dedicated to finding affordable ways for the Venezuelan community in the United States to stay connected to their loved ones in Venezuela. Starting June 30, 2014, customers will be able to call landlines and cellphones to Venezuela at a discounted rate. Customers will be able to make 666 minutes worth of international calls to select areas in Venezuela for $10.
The new prepaid international calling service rates to call Venezuela are available to anyone holding or opening an account on http://www.RingVoz.com. Registration is free and without any restrictions. The new rates include:

Call Venezuela landlines: 1.5¢ per minute
Call Venezuela cellphones: 4¢ per minute
RingVoz provides international long distance calls service at a competitive rate without ever having to dial a PIN prior to the number dialed to Venezuela. It has eliminated the need for physical calling cards through RingVoz's system instantly recognizing the customers registered phone numbers and validates the account, making their calling process convenient. It works from any phone, cellphone or landline. To call Venezuela, simply dial the access number +1(954)644-7045 and then dial international number, 011 + 58 + area code + phone number.
Additionally the customer can fasten the international calling process by activating the free direct dial service. Customers receive five US local numbers free that are associated to the international Venezuela telephone numbers.
Customers can recharge or access their accounts by login to http://www.RingVoz.com via their computer or mobile application, through the automated phone payment system (IVR), by calling a toll-free number +1(800)856-3205 talk to a customer care representative, or by the interactive SMS (text message) +1(786)328-6738, that allow the customer to recharge their account or an international mobile by following their dialog menu thru SMS.
About RIngVoz
RingVoz LLC., is a leading provider of telecommunications services connecting residents and corporate clients around the world. RingVoz was founded in 2008 and is headquartered in Miramar, Florida. It aims to offer the highest quality of service, maximum convenience and some of the lowest rates on the market. RingVoz aims to offer its tailor-made services and solutions to the end-user. For more information about RingVoz, visit http://www.RingVoz.com or call +1(800)856-3205.