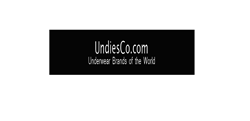 Bold and fashion forward, UndiesCo.com brings a luxurious collection of men's& ladies underwear.
Hanwell, London (PRWEB) July 04, 2014
UndiesCo.com is now offering Calvin Klein underwear in Dubai, UAE & Qatar at the most competitive prices. Theyare associated with renowned brands that offer the best underwear for men and women. Fashion and style both depict in their products, such that their collection has been successful in creating a boom in the market. One must say that this CK underwear possesses a superb fit and shape at such a reasonable price.
In addition, Calvin Klein is well-defined by its exclusive cut, fit and high-level of comfort and is also available in a diverse variety of designs and patterns. So, one can select this high-end brand for a stylish and comfortable experience. They even provide the most exclusive range of nightwear in Qatar, Dubai & UAE.
Sloggi is one of the top renowned brands of underwear that has re-defined feminism and lingerie fashion design.The bras and panties are an exceptional combination of classic cuts and modern style, made from fine-grade and ultra-soft fabrics. Also, the collection is perfect for a comfortable and luxurious wear.
Besides, a spokesperson from UndiesCo.com mentions, "These lightweight and breathable fabrics offer quality, style and comfort, emphasizing the natural curves of the body perfectly. Our range of trendy Sloggi underwear features great and elegant designs using advanced stitching technology. The collection includes new styles and attractive designs to suit the changing fashion. Available in a number of sizes and colours, these are perfect for all occasions, giving you an invisible experience while wearing the soft inner wear."
About UndiesCo.com
Bold and fashion forward, UndiesCo.com brings a luxurious collection of men's& ladies underwear. From sensual knickers to attractive designs, they present the customers an assortment of global brands of undergarments. Fashion is incomplete without a pair of stunning and attractive underwear. Gear up for any event with these exclusive pieces of intimate garments for a sensual experience. They present top-notch underwear brands of the world like Calvin Klein, Sloggi, Triumph and more.
For more information, please visit http://www.undiesco.com
Follow me on Google, https://plus.google.com/107299083367718887606
Google local listing: https://plus.google.com/118004254392222755907
Facebook: https://www.facebook.com/pages/Undiesco/682116861799039?ref=stream
Subscribe to our YouTube channel: http://www.youtube.com/channel/UCzRgKW7hz0erQQByADf7Ktg.