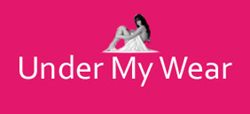 London, United Kingdom (PRWEB) August 29, 2014
Being known for high-end undergarments retailer, UnderMyWear now announces the availability of a wide range of Calvin Klein Underwear in UK at best reasonable prices.The company holds a vast inventory of the finest collection of the Men Calvin Klein which includes Cotton trunk, CalvinKleinbottomrange, Calvin Klein briefs, stretch trunks, and lots more.With each of their product, one can feel the heightened level of comfort and pleasure. The best part of this company is that they facilitate online shopping. So customers can buy instantly their favourite range of Calvin Klein products at the most reasonable prices.
UnderMyWear is also presenting the most versatile range of Fantasie belle bra which is a quintessential of its own genre. With these bras, one will get the best fitting and support which is the prime purpose of any bra. This range of bra comes with Leotard back, which minimizes the presence of back fat and provides extended support, thus gives the user a wonderful and presentable look. In addition to this, the company also offers Chantelle bras, Sloggi bras, Passionate bras, Triumph bras, and lots more renowned brands of undergarments.
Speaking about the Fantasie bras, a representative from UnderMyWear stated, "They are superbly designed bras that are high on trend and provide firm support. Fantasie bras are high-gloss products that epitomize luxurious indulgence.Check out its trademark Esme, Vivenne and Tanya collection. These popular collections have a cocktail of comforting fabrics and amazing looks. Also, look at its recently launched line of floral padded bras, which are in tune with the current fashion trend."
About UnderMyWear
UnderMyWear UK, an online undergarment store is one of the best websites offering underwear in the UK. Their extensive range of underwear products in UK is of the best quality and standards. Adding more value to their customer satisfaction, they provide services of the best quality and up to the customer expectation.
UnderMyWear is a secure online store offering customers a safe and fast transaction. Their great stock makes sure that there is no shortage in products of customers' choice. The products are delivered to customers' doorstep and partner will really love you for ordering some branded items from them.
For more information, please visit- http://www.undermywear.co.uk/.
Follow UnderMyWear on Google+: https://plus.google.com/+KuldeepDuggalUndermywearUK.
Undermywear Google Listing: https://plus.google.com/+UndermywearCoUk/.
Undermywear Pinterest: http://www.pinterest.com/undermywearcouk/.
UnderMyWear YouTube Channel: https://www.youtube.com/channel/UCc_J2z03piGncwouM1jXT5Q.